Men's Basketball Honors History with Throwback Uniform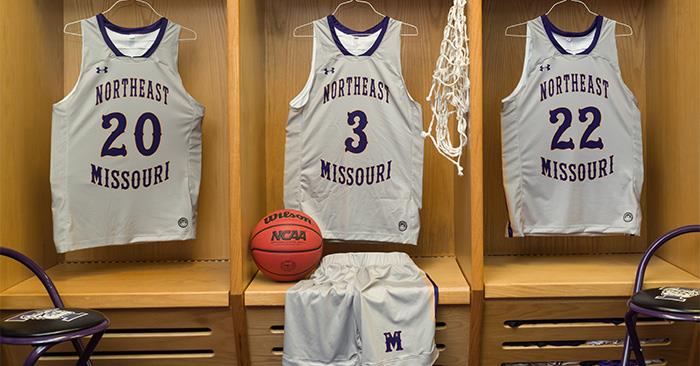 Men's basketball will honor University history by wearing throwback uniforms for games in the second week of February.
This will mark the first time the basketball team has worn throwback uniforms to honor previous Northeast Missouri State University teams before the name change in 1996.
"While designing new jerseys for this season, we made one for fun," said Josh Beardsley, assistant men's basketball coach. "Retro versions of jerseys are something that many schools around the county are doing. We thought it would be cool to bring back the University's past."
The throwback uniforms were made possible by alumnus
Bill Woodall
who liked the idea and decided to contribute with a gift. The uniforms are modeled after those worn by the 1979 conference basketball championship team. Woodall was a member of that team and an all-conference honorable mention.
Truman plans to make this a tradition by picking one weekend every year to wear the uniforms. This year they will be worn during the Feb. 10 and Feb. 12
games
against Quincy and Illinois Springfield.