Theatre to Perform Award-Winning Comedy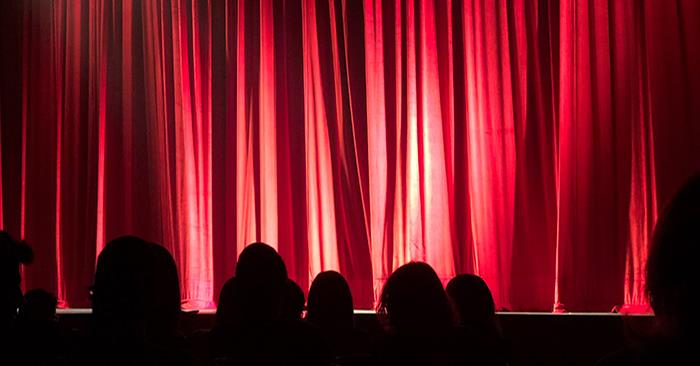 The next Theatre Department production will be the award-winning comedy "5 Lesbians Eating a Quiche," Feb. 23-26.
In the play, it is 1956 and the Susan B. Anthony Society for the Sisters of Gertrude Stein are having their annual quiche breakfast. As the assembled "widows" await the announcement of the society's prize-winning quiche, the atomic bomb sirens sound. Has the Communist threat come to pass? How will the "widows'' respond as their idyllic town and lifestyle faces attacks?
Winner of the 2012 NYC International Fringe Festival as Best Overall Production, "5 Lesbians Eating a Quiche" is a tasty recipe of hysterical laughs, sexual innuendoes, unsuccessful repressions and delicious discoveries. The play was written by Evan Linder and Andrew Hobgood, with contributions by Sarah Gitenstein, Mary Hollis Inboden, Meg Johns, Thea Lux, Beth Stelling and Maari Suorsa. Truman's production is under the direction of Cat Gleason.
Performances will take place at 7:30 p.m. Feb. 23-26 in the James G. Severns Theatre. Tickets are $8 and can be purchased in advance from 11:30 a.m. to 5:30 p.m. Monday through Friday at the box office in Ophelia Parrish or online at
boxoffice.truman.edu
. For more information, contact the box office at 660.785.4515.
This production includes subtle adult themes and humor, audience participation, and may contain use of graphic spectacle. Runtime is 65 minutes with no intermission.