Be Mindful of COVID in Return to Campus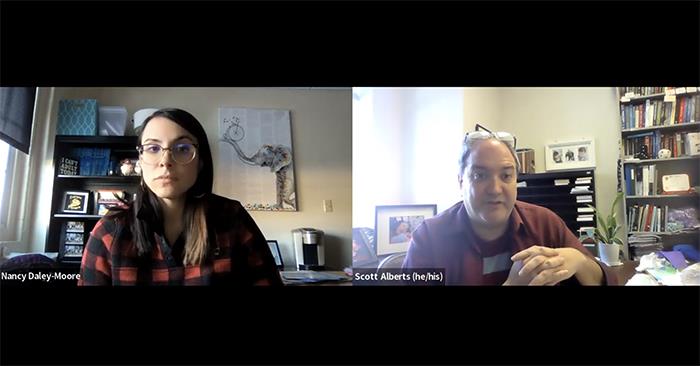 In their first recorded discussion of the semester, Faculty Senate COVID-19 Working Group committee members Scott Alberts and Nancy Daley-Moore discussed a wide range of topics, including the prevalence of the omicron variant, upgrading masks, vaccines and boosters, new CDC guidance and best practices by the Truman community.
With the omicron variant being highly contagious, and case numbers spiking in Adair County and many parts of the country, Alberts and Daley-Moore encouraged everyone to be mindful of their actions for a while. In addition to continued social distancing, people should consider avoiding large gatherings whenever possible. They also mentioned upgrading masks, either by double masking, adding filters or occasionally using KN95, N95 or KF94 masks.
The full recording of their discussion is available
here
.