Truman Athletics Recognized with NCAA Presidents' Excellence Award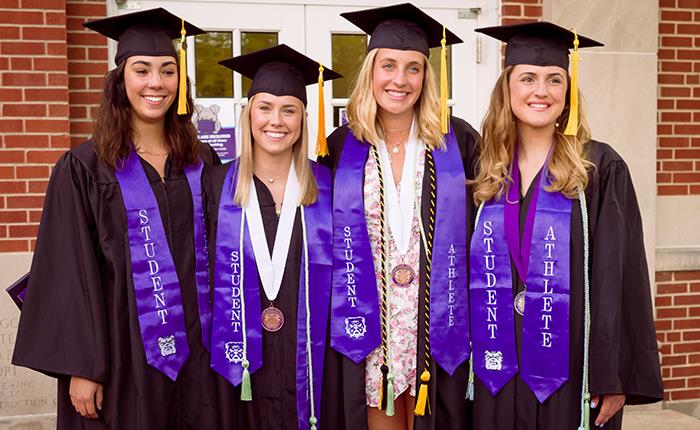 Truman Athletics was recognized by the NCAA with the Presidents' Award for Academic Excellence for Division II schools that have achieved an Academic Success Rate of 90% or higher.
Truman was one of five members of the Great Lakes Valley Conference to earn the award and one of only five public institutions among the 43 honored schools. As a conference, the GLVC finished second to the Northeast-10 Conference with eight athletics programs achieving scores of 90%.
The Division II ASR includes transfers into a school in the calculation and removes transfers out who left school while academically eligible. The ASR also includes the more than 31,000 nonscholarship student-athletes who were enrolled in the four years covered in the most recent data.
The ASR for Truman student-athletes is 92%. For Division II athletes, the federal rate increased 1 percentage point to 60%, and the general student body increased 1 point to 52%.