Student Artwork Selected for Exhibition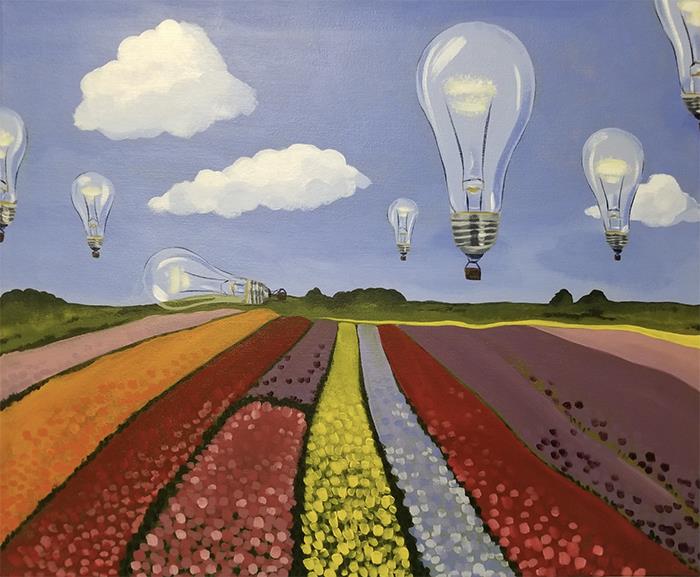 Katie Welter's work of art titled "Happy Thoughts" was selected to be on display in the National Undergraduate Juried Exhibition hosted by the Albrecht-Kemper Museum of Art in St. Joseph, Mo.
The event is an exhibition open to currently enrolled students from undergraduate programs across the United States. For this fifth year, participants were eligible to submit up to three works for jury consideration. A panel of three judges from the St. Joseph arts community assigned scores to the artwork submitted. This year had the broadest groups of participants, including artists from six states representing 15 colleges and universities and 20 cities. Out of more than 200 submissions, 56 artworks were chosen from 38 artists. These artworks include paintings, sculptures, drawings, ceramics and fiber art.
Works will be on view at the Albrecht-Kemper Museum of Art through June 6. The museum is open Tuesday to Friday from 10 a.m.-4 p.m. and Saturday and Sunday from 1 p.m.-4 p.m. Admission is $5 for adults, $2 for seniors and $1 for students. Museum members and children under six years of age are free of charge. For more information about the exhibition, call 816.233.7003.