Students Place Second in National Financial Plan Competition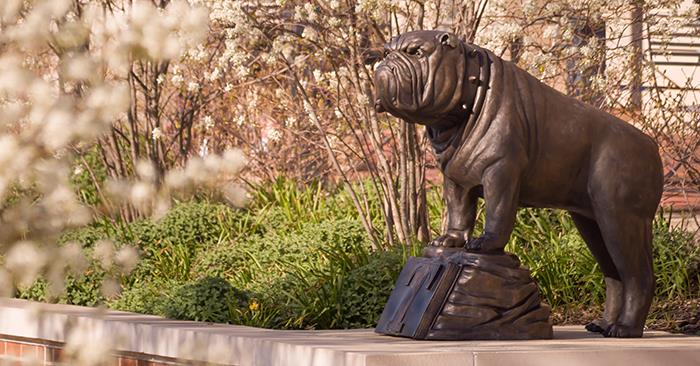 Thomas Bindbeutel and Gracie Trokey earned second place at this year's National Financial Plan Competition. The duo will share a $1,000 cash prize.
The National Financial Plan Competition is sponsored by the International Association of Registered Financial Consultants. It is open to undergraduate university students who are enrolled in a financial services curriculum. From a fictional case narrative, the students are requested to craft a financial plan to present throughout the competition. The competition prepares these undergraduate students in a financial services curriculum for the real world of financial consulting by asking them to transform fictional family data into a reality-based financial plan.
"Experiential opportunities are so valuable in helping make the connections between theory and practice," said Charles Boughton, instructor of business administration. "Students like the competitive environment and professionals have the opportunity to meet some of the best and brightest students that have aspirations of joining the industry. Congratulations to Tom and Gracie, and a heartfelt thank you to all the Association members who volunteered their time and the staff that made this event possible."
The competition follows three stages: an initial analysis by professional consultants to reduce the entries to six semi-finalists; a semi-finals stage that identifies the top three finalists, this year it was four due to a tie; and the finals where the top teams present to IARFC U.S. Chapter Board Members. The four finalists rose from a field of 73 students representing 10 universities.
Bindbeutel and Trokey virtually presented their financial plans to the U.S. Chapter Board of Directors for judging on April 22, which brought the 2021 competition to a close. This was the first time Truman has participated in the competition.