Musical to Run Online Feb. 24-27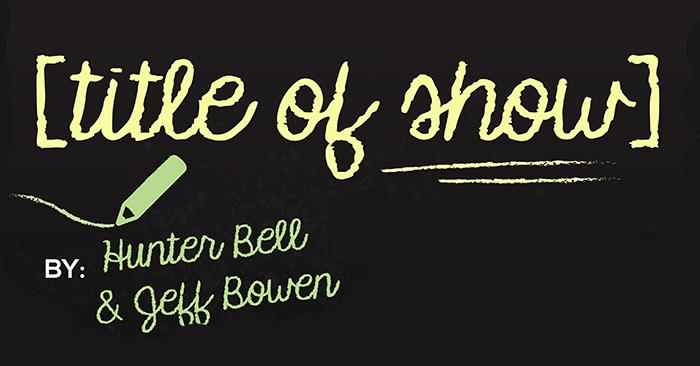 The uniquely named musical "[title of show]" will be Truman Theatre's third production of the year and will run nightly at 7:30 p.m. Feb. 24-27.
To continue to create a safe and socially distanced atmosphere the musical will be presented entirely online. All of the actors are Truman students, each with their own space where they will be preforming in front of a camera while the entire production is streamed live from the James G. Severns Theatre.
A musical by Jeff Bowen and Hunter Bell, "[title of show]" follows two struggling writers on their journey to write a musical for a new theatre festival. However, the deadline for submission is only three weeks away. In an attempt to beat the clock, they enlist the help of their friends to create an original musical. With the cast in place, they hit another roadblock: what should they write about? They decide to follow the saying "write what you know" and embark on a unique adventure to write a musical about writing a musical. Taken from the space on the festival's application form which asks for the "title of show" they draw the title inspiration for their work.
"[title of show]" is appropriate for audience members 13 and older. It contains profane language, but ultimately features an inside look at the tough work of being a creative artist. Runtime is approximately 90 minutes.
Tickets are $6 and available now at
boxoffice.truman.edu
. Once a ticket has been purchased detailed information on how to access the live stream will be provided. There is a limit of 250 audience members per performance.
For more information, contact the Truman Theatre Box Office at 660.785.4515 between 11:30 a.m. and 5:30 p.m. Monday through Friday.