TEDx Tickets Available Oct. 21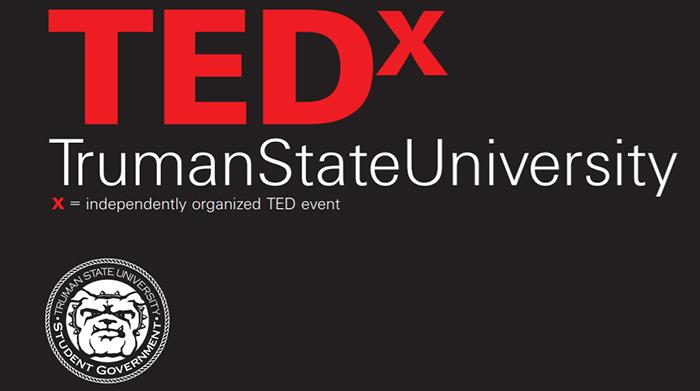 The second annual TEDxTrumanStateUniversity Conference is less than a month away.
The conference will take place Nov. 10 in the Student Union Building Georgian rooms. The first session will run from 1-2:45 p.m., and the second session will run from 3-4:45 p.m. Each session will feature three talks, activities related to the presentations, an interactive Q&A period with the speakers and light refreshments. The theme this year is "Relativity." Speakers have been selected across a wide variety of disciplines and departments ranging from chemistry to sociology.
Ticket reservations for both sessions are free of charge and can be made in the Student Government Office on the bottom floor of the Student Union Building from 10 a.m.-2 p.m. Oct. 21-25.
Digital reservations will be available online
in limited quantities from Oct. 25 to Nov. 1. Per TED rules, only 100 tickets are available per session, so it is highly encouraged attendees reserve their tickets as soon as possible.
TEDxTrumanStateUniversity is officially licensed under TED, an internationally recognized organization that reaches millions of viewers each year. TEDx conferences are independently organized, community-based events designed to spark discussion, showcase diverse perspectives and foster learning. Follow @TEDxTrumanStateUniversity on
Facebook
and
Instagram
for speaker announcements, behind the scenes updates about the conference, giveaways and ticketing updates.