Truman Forensics Earns Multiple Awards at SBU Tournament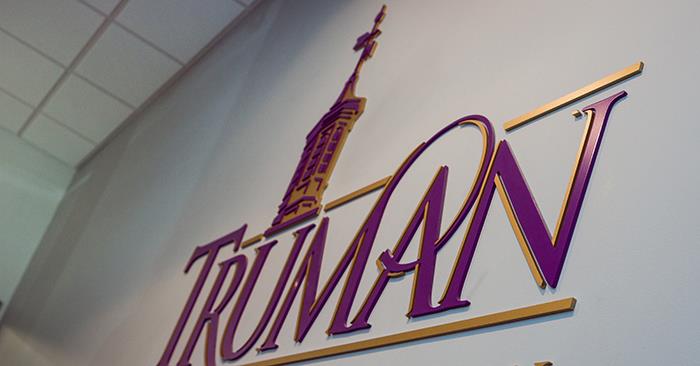 Truman's forensic union competed at the annual Derryberry Memorial tournament hosted by Southwest Baptist University, Oct. 4-5, earning multiple awards and picking up eight new national qualifications.
In individual speaking events, senior Austin Sopko reached finals in three different events. Sopko finished second in prose interpretation, third in duo interpretation with junior Audrey Baker and sixth in impromptu speaking. Baker also reached finals in three events. In addition to her third place in duo with Sopko, she finished second in persuasive speaking and fifth in prose interpretation. Finally, first-year Lucah McCullough reached the finals of poetry interpretation, earning sixth place.
In Lincoln-Douglas (LD) debate, senior Caleb Daniels went 4-0 in preliminary rounds and reached the semifinals, making him one of the top four debaters at the tournament in open division. Sophomore Macy Cecil also advanced to elimination rounds, finishing as an octofinalist. Finally, first-year Zoie Francisco advanced to elimination rounds of the novice division, where she finished as a quarterfinalist.
These achievements mean Truman forensics has already earned 12 different qualifications to nationals after only two tournament weekends in the competitive season. The team will travel next to the University of Central Missouri for the Missouri Mule tournament, Oct. 18-20.
For more information on how to get involved, visit
forensics.truman.edu
or contact
Christopher Outzen
, director of forensics or
Craig Hennigan
, assistant director of forensics.