Students Present at Global Issues Event
Six Truman students, members of Students for Middle East Peace, were the featured presenters in the first Global Issues Colloquium of the semester, which took place Jan. 30.
Based on their research and personal experiences traveling this past summer through Israel and the West Bank as part of a Middle East Study Abroad course, they shared perspectives on the Israeli-Palestinian conflict, one of the longest ongoing international controversies. The panel's topics included the Separation Wall, U.S. involvement in the conflict and peace negotiations, Israel's Settlers Movement, U.N. Security Council Resolutions 242 and 338, the Gaza Strip, and Israeli-Iranian relations.
In the subsequent question and answer session, Mark Appold, SMEP faculty advisor and Study Abroad director, served as the moderator.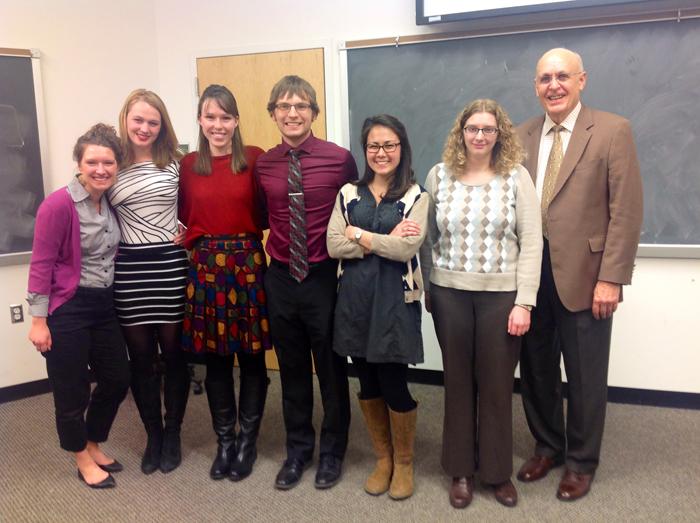 Pictured left to right: Heather Redel, Sierra Horton, Jordyn Williams,
Brandon Bolte, Summer Jensen, Samantha Wickam and Appold.