Big Event Registration Under Way
Truman's SERVE Center will host the 12th annual Big Event March 23.
This annual community-wide service event puts hundreds of Truman students to work and provides services to the residents of the community by raking leaves, washing windows, painting and more. The Big Event gives Truman students the opportunity to show appreciation for all of the support the Kirksville community has offered to the University. Last year, more than 1,700 students participated in this event and the SERVE Center hopes to continue to increase this number.
Registration for both community members and students will be open until 5 p.m. March 8. This year's
student registration
will be conducted through TruService, the SERVE Center's online service database. The link can be found on the left side of the SERVE Center's web page
serve.truman.edu
. Each student will have to register individually, but there will be a field to select an organization.
Community members can sign up to receive assistance via the Big Event by calling the SERVE Center at 660.785.7222 or going directly to the Big Event website,
serve.truman.edu/bigevent
.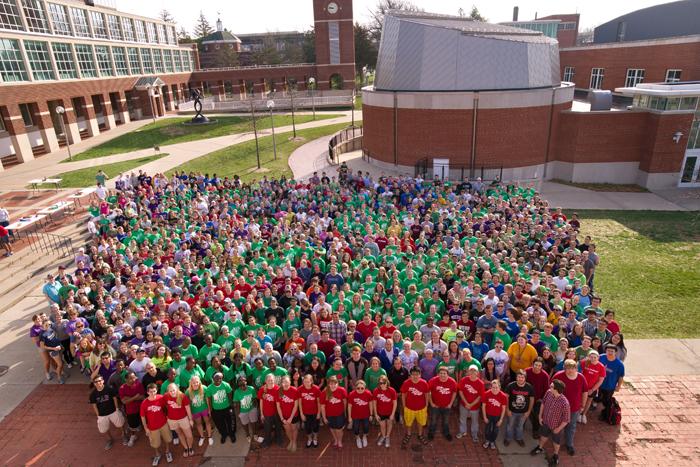 Participants from last year's Big Event gather for a photo before completing their respective jobs. This year's event will be March 23.