Lyceum Closes Season with Shakespeare
Truman's 2011-2012 Kohlenberg Lyceum Series will culminate with the American Shakespeare Center's "A Midsummer Night's Dream" at 7:30 p.m. March 20 in Baldwin Hall Auditorium.
One of Shakespeare's most popular works for the stage, "A Midsummer Night's Dream" is a mischievous comedy of lovers, heroes, fairies and rude mechanicals in Shakespeare's tribute to humankind's power of imagination. It portrays the events surrounding the marriage of the Duke of Athens, Theseus, and the Queen of the Amazons, Hippolyta. The events include the adventures of four young Athenian lovers and a group of amateur actors who are manipulated by the fairies who inhabit the forest.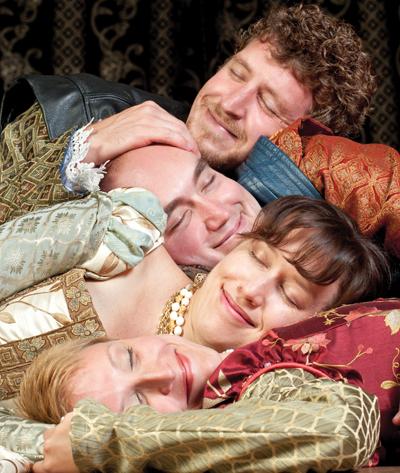 "A Midsummer Night's Dream"
Tickets will be available March 13. Students may pick up their free ticket at the Student Activities Board Office in the Student Union Building. Faculty and staff may get their free tickets at the information desk in the Student Union Building. General admission tickets cost $7 and are available at the Truman Cashiers Window in McClain Hall or downtown at Edna Campbells. Tickets may also be purchased online at
lyceum.truman.edu
.
The Arnold and Alanna Preussner Fund is providing additional financial support for this event. For more information, visit
lyceum.truman.edu
or contact 785.4016.