Nutrition Class Donates to Salvation Army
Students in Health 150 Nutrition for Health and Wellness, taught by assistant professor of health and exercise science, Janice Young, conducted a food drive for the Salvation Army food pantry Oct. 17-23 raising $1,321.76 and collecting 26 boxes of food and 10 gallon-sized cans of vegetables.

The project was a service requirement for Young's course. Students were challenged to raise $10 in order to generate more donations than the previous year.

While on campus, the students talked to their peers asking them to donate the money they would have spent buying coffee or a soda, collecting more than $300. The students also collected money at the entrances of Hy-Vee and raised nearly $1,000.

Major Elmer Trapp from the Salvation Army accepted the money and food donations Oct. 31 and personally thanked the students for their efforts.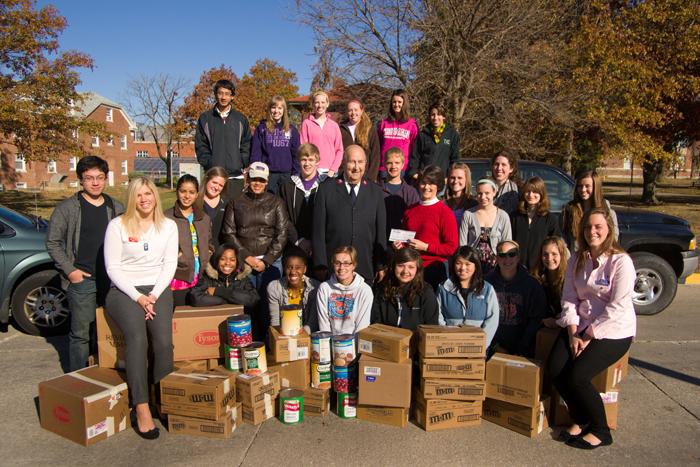 Janice Young, along with students from her health class, presents a check to Major Elmer Trapp of the Salvation Army. The students collected 26 boxes of food, 10 gallon-sized cans of vegetables and more than $1,300 in donations.