Alumni to be Honored at Homecoming Events
Several Truman alumni will be recognized in the Alumni and Friends Celebration Program during the 2011 Homecoming.

Steve Rose of Potomac, Md., will be honored as the 2011 Alumnus of the Year. Rose began his career with State Farm Insurance in claims in 1969, and in 1972, was appointed a State Farm agent in Rockville, Md.
A 1969 business graduate, Rose was the recipient of Truman's 2003 Distinguished Service Award and was honored with Truman's 2006 President's Leadership Award. From 1995 to 1999, Rose served as a member of the Truman Alumni Association Board of Directors. In addition, he has served on the Truman State University Foundation Board for 12 years, the last two years as the Foundation Board's president. In 2006, Rose served as the speaker for the University's Commencement ceremony.

While attending Truman, Rose performed in a number of University theatre productions for Professor Emeritus James G. Severns. He also appeared for two seasons at the University's Ice House Summer Stock Theatre in Hannibal, Mo. Rose chaired a fundraising initiative and made a gift to name the theatre in Ophelia Parrish in honor of Severns. Rose was also a member of Tau Kappa Epsilon, Alpha Phi Omega, Business Administration Club, Psychology Club, Young Democrats and the College Players.
As a student, Rose worked both on- and off-campus jobs to fund his college education. To assist students attending Truman today, he established the Steve Rose Annual Performing Arts Scholarship in 1994 in support of Truman students with financial need who are pursuing a degree or a minor in theatre, television, video or motion-picture performing arts. Since its inception, a total of $65,000 in gifts has been received for the fund, including matching gifts from State Farm Insurance. Since 1994, an average scholarship of $1,500 has been awarded to 41 theatre students.

In 2010, Rose established the Steve Rose Endowed Performing Arts Scholarship with a gift of $40,000 and additional matching gifts from State Farm. The endowed fund is designed to provide at least $3,000 in scholarship aid each year in perpetuity.

Professionally, Rose has earned the status of Lifetime Member in State Farm's President's Club, State Farm's highest recognition. In 1987, he was featured in a national television commercial for State Farm that led to membership in America's Screen Actors Guild. Since 1988, Rose has appeared in dozens of movies, television shows and commercials shot in the Washington/Baltimore area.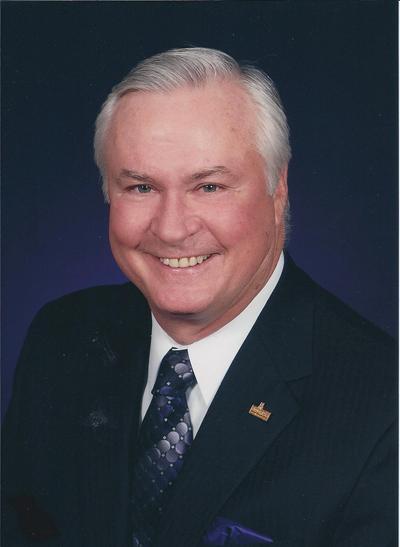 Steve Rose ('68)

The 2011 Young Alumni of the Year are Corey Then and Lauren DeSantis-Then.

Corey was a Pershing Scholar at Truman and took leadership roles in Sigma Phi Epsilon, Phi Beta Kappa and Campus Pals. He also worked at a local drug rehabilitation clinic for teens. He studied abroad in both Costa Rica and the Netherlands, won a Truman research grant to perform psychology experiments and graduated summa cum laude with a Bachelor of Arts in psychology and minors in philosophy and Spanish.

While attending Truman, Lauren participated in Sigma Kappa, Campus Pals and Purple Pride. She studied international politics in the Netherlands and graduated with a Bachelor of Science in political science.

After graduating from Truman, both Corey and Lauren attended Duke University School of Law. After graduating from law school, they were married in St. Louis, Mo. They now reside in Washington, D.C.
Corey is a litigator at Williams & Connolly LLP. He is also co-founder of Midwest Renewable Capital, a community development group dedicated to financing clean-energy projects in rural and other areas with high unemployment throughout the Midwest.

An associate with Polsinelli Shughart, Lauren focuses on white-collar crime, healthcare, and the hospitality industry. On the weekends, she produces her television show, "Capital Cooking," which airs in the Washington D.C., area on PBS as well as online. In 2009, Lauren attended L'Academie de Cuisine. She is the author of "Capital Cooking Cookbook" and the editor of the blog www.capitalcookingshow.com.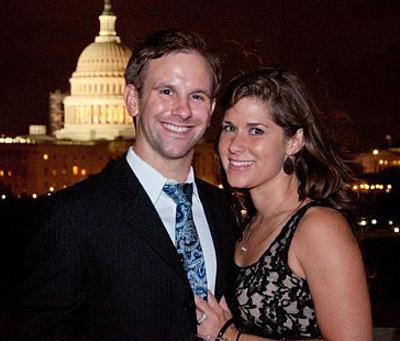 Corey Then ('02) and Lauren DeSantis-Then ('03)

Jim Cherrington is receiving the 2011 Distinguished Service Award.

Cherrington attended Truman from 1981-1985 graduating with a degree in business. As a student, he was involved in the Showboat Gamblers marching band, and a participant in activities sponsored by Dobson Hall Senate, the Business Administration Club, Delta Sigma Pi, Phi Beta Lambda and University intramurals. During his last two years, he was employed by Dr. Ruth Towne in the Graduate Office.
After graduation Cherrington worked for Williams-Keepers, CPAs in Columbia, Mo. He then moved into a managerial role with the Cancer Research Center also in Columbia where he worked for 14 years. Cherrington eventually served as administrative director for the non-profit research institution.
In 2001, Cherrington accepted the position of associate executive director with the Missouri School Board's Association. There he has oversight of the association's School Resources Department. This role has placed him in constant contact with Missouri's 522 public school districts. Cherrington's department also assists districts in areas of need including finance, safety and energy. He helped implement a program for heating fuel that has returned in excess of $50 million to Missouri's school districts.
Cherrington is a member of the Missouri Society of Association Executives, the Missouri School of Business Officials Association and the Missouri School Plant Managers Association. He also serves on the Advisor Committee for the Missouri Department of Transportation Safe Routes to School program.
In his community, Cherrington is a member, former elder and board member of Trinity Lutheran Church. He has served as a board member of the Heart of Missouri United Way, the Columbia Chamber of Commerce and the Lutheran Family & Children's Services Adoption Agency. He is a member and past chair of the Columbia Chamber of Commerce Ambassadors and he received the Columbia Business Times' 40 under 40 Award in 2001. Cherrington is also a member, past president and Paul Harris Fellow of the Columbia Metro Rotary Club.
Cherrington has been active with the Truman Mid-Missouri Alumni Chapter and has served on the chapter's board for more than 10 years. He was instrumental in organizing the chapter's first freshman send-off event for the Mid-Missouri area as well as a scholarship program that benefits Truman students from the Mid-Missouri region. Cherrington joined the Truman Alumni Association Board of Directors in 2003 and served until 2011. He was president from 2007-2009. He was the first recipient of the Truman Young Alumni of the Year Award and served as co-chair of the University's "Bright Minds Bright Futures Campaign for the Mid-Missouri area."
Cherrington and his wife, Mindy, reside in Columbia, Mo. They have three daughters and two sons.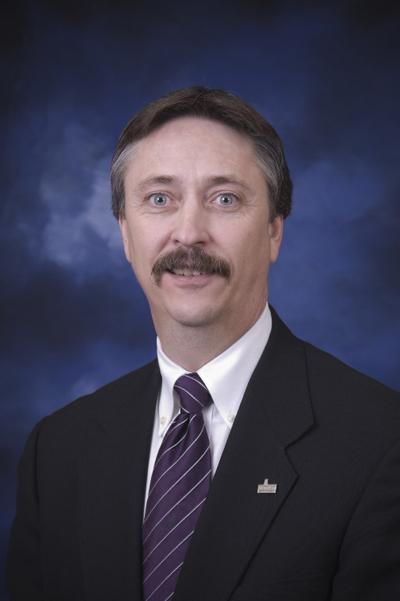 Jim Cherrington ('85)

Ray and Judie Klinginsmith will serve as the 2011 Parade Grand Marshals. A native of Unionville, Mo., Ray is a retired attorney in Kirksville with 44 years of experience as a lawyer in Macon and Kirksville.
Judie is a former elementary school teacher in Macon and Kirksville and a former consultant for the Child Development Assistant Program at the Kirksville Area Vocational Center. She received an associate degree from Christian College in Columbia, Mo., and a Bachelor of Science degree in education from the University of Missouri-Columbia.

Ray retired in August of 1995 as general counsel and professor of business administration for Truman after 22 years of service. He also served as dean of administration for a period of five years during the University's transition to a liberal arts and sciences institution. Following his retirement from the University, he served a four-year term as a county commissioner for Adair County from 2001-2004.
A graduate of the business school and law school of the University of Missouri-Columbia, Ray is a member of the Missouri Bar. In 1983, he was awarded the Thomas D. Cochran Community Service Award by the Young Lawyers Section of the Missouri Bar.
Ray served as the director of the Macon-Atlanta State Bank in Macon from 1971-2008. He now serves as a director emeritus and member of the holding company board.
Ray was a founder of the Chariton Valley Association for Handicapped Citizens and was president of the association from its inception in 1982 until 2009. He now serves as the president emeritus. Ray was one of the initial trustees for the Missouri Family Trust, and was accorded the 1988 Parent/Caretaker Award by the Missouri Planning Council for Developmental Disabilities. He is a former member of the Executive Board for the Great Rivers Council of the Boy Scouts of America and the holder of its Silver Beaver Award for adult volunteers.
Both Ray and Judie are members of the First United Methodist Church in Kirksville. Ray is a former lay speaker for the church.
A Rotarian for 50 years, Ray is currently a member of the Kirksville Rotary Club. He studied at the University of Cape Town as a Rotary Foundation ambassadorial scholar in 1961, and when elected to the board of directors for Rotary International in 1984, he became the first recipient of a Rotary Foundation award to serve on the RI board. He served as a Trustee of the Rotary Foundation from 2002-2006 and as vice chairman of the Trustees in 2005-2006, and has been awarded both the Citation for Meritorious Service and the Distinguished Service Award by the Foundation.
Ray served as the Rotary International President for 2010-2011 and was the leader of a progressive board of directors. He was the first former Rotary Scholar to ever serve as Rotary International President.
Ray and Judie have two children, Leigh and Kurt, and three grandchildren, Morgan, Grant and Sydney Perkins.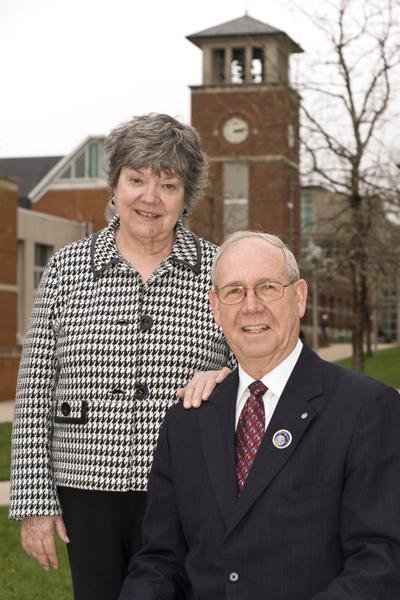 Ray and Judie Klinginsmith