Dr. David R. Russell Gives Winter Commencement Address
D
r. David R. Russell, commissioner of higher education for the state of Missouri, gave the commencement address during graduation ceremonies Dec. 18.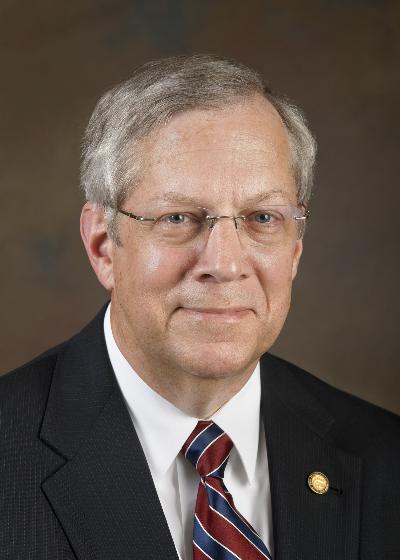 Dr. David R. Russell
Missouri's Coordinating Board for Higher Education named Russell as interim commissioner July 1, 2010 and appointed him as the permanent commissioner earlier this month. He most recently served as senior associate vice president and chief of staff for the University of Missouri System, where he was liaison between the university and the Coordinating Board for Higher Education and its administrative arm, the Missouri Department of Higher Education.
Russell worked in the University of Missouri System for 19 years, first as associate director of university relations, assuming even greater responsibility for communications, strategic planning and public policy positions. He served as director of university relations and chief of staff before becoming senior associate vice president, where he worked with the president and all four university campuses to integrate finance and administration, human resources, general counsel, government relations, information technology, communications, and academic and student affairs.
Prior to his tenure at the University of Missouri System, Russell served in the United States Army as a commissioned officer, retiring in 1991 as a Lieutenant Colonel after a 22-year career, including assignments in media relations at the Pentagon and as director of public affairs at Ft. Leonard Wood, Mo.
Russell obtained a bachelor's degree in education from Henderson State University, a master's degree in communications from The American University and a doctoral degree in educational leadership and policy analysis from the University of Missouri-Columbia. His dissertation examined public and political support for higher education reform. He is a frequent presenter and lecturer on topics related to higher education, public policy and governance structures.