Internships Open Doors for Students of All Majors
Truman students are coming to realize the importance of internships as part of their college experience. One thing they are also discovering is that an internship does not necessarily mean wearing a dress suit and carrying a briefcase.
About a year ago, junior Kathleen Keough found herself searching online for internships that related to her interest in equine nutrition. She came across the internship program at the Wild Horse Sanctuary, a ranch in northern California featuring 5,000 acres and 300 horses. The Wild Horse Sanctuary is a non-profit public foundation dedicated to protecting and preserving America's wild horses.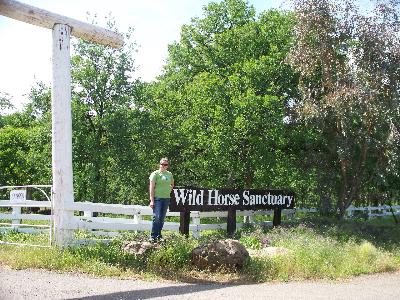 Junior Kathleen Keough stands by the entrance of the Wild Horse Sanctuary in northern California. This organization is dedicated to protecting and preserving America's wild horses. Keough interned at the Wild Horse Sanctuary in Summer 2010 after discovering the position online.
Keough applied for the internship, along with approximately 20 other students from around the country. She was pleased to be one of the five selected interns for Summer 2010. As an agricultural science major, Keough enjoyed working as a trail guide and completing regular farm and ranch duties. She also learned a great deal about legislation in the works for wild horses.
Another student, senior Anna Jahn, made a list of the places she wanted to work and sought out internship programs at those companies. While she realized that a lot of the places she was applying to were long shots, this list helped her achieve an internship at Lionsgate Entertainment in Summer 2009. The following summer, she applied for and received a competitive position with Dreamworks.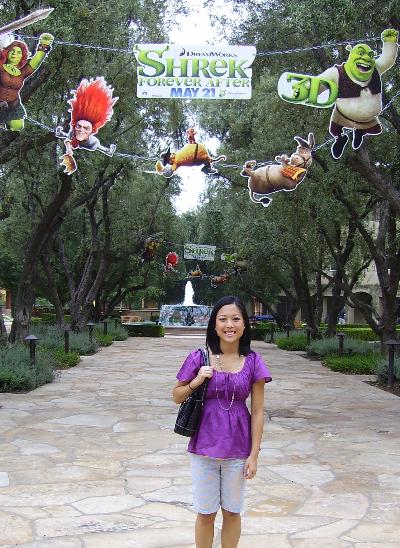 Senior Anna Jahn interned at Dreamworks in Summer 2010, after completing an internship at Lionsgate Entertainment the previous summer. Jahn compiled a list of dream internships before applying for these positions.
While at Dreamworks, Jahn worked as a production intern in the art and story department for the upcoming film "Puss in Boots," due out in November 2011.
"I think the key that most students forget is not to limit yourself to what your major is," Jahn explained. While working for Dreamworks was loosely related to her art major, Jahn said it was a great experience that furthered her interest in animation.
For students looking for the international internship experience, one 2011 Truman faculty-led summer program has an internship component. Led by sociology professor Elaine McDuff, "Democracy and Human Rights in South Africa" places students at various agencies fighting for social justice, based on the students' interests and skills.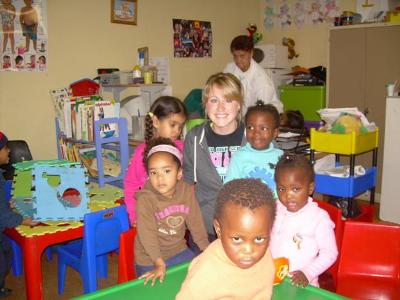 Senior Krista Goodman works with children at the Place of Hope preschool in South Africa. Goodman went to South Africa as part of sociology professor Elaine McDuff's "Democracy and Human Rights in South Africa" internship program, which places students at various acgencies fighting for social justice.
"As a result of their work, students will gain awareness of some of the challenges faced by a developing democratic society and learn directly about the importance of economic and social, as well as political and civic, human rights," McDuff said. "Through interactions with co-workers, they will also gain skills at negotiating cross-cultural differences."
Many departments have an internship coordinator who tracks the progress of Truman students during their internship. When students come interested in finding an internship, coordinators guide them to a database or listing which details where past students have interned and provides students with contact information for the supervisors. From there, many students stop by the Career Center.
The Career Center consults many students interested in finding internships. The Center offers several resources, such as brochures for each major that list where past students have interned or found permanent work.
From there, the Career Center has a host of web resources listed online. One popular site offering students free access is
http://internships.com
. A helpful function of this site is the "Internship Predictor," which asks students a series of questions and generates a list of internships that may appeal to them.
The Career Center also maintains an online database of internships completed by previous students of all majors. The data is taken from information submitted by graduating seniors.
Another option is reaching out to Truman alumni through
BulldogNet
, a resource on the Career Center's website which links current students to accomplished alumni in a variety of fields.
In today's world, Truman students recognize the importance of having an edge over other graduates and internships are a great way to get ahead.