SAB Comedians Michael Ian Black and Mike Birbiglia Set to Perform Dec. 11
Comedians Michael Ian Black and Mike Birbiglia will perform at 7 p.m. Dec. 11 in Baldwin Hall Auditorium.
Michael Ian Black is a multi-talented actor, writer, comedian and director. His most recent comedy series, "Michael and Michael Have Issues," appeared on Comedy Central this past year. Black also created, starred in and co-wrote the Comedy Central series "Stella." He is also one of the lead commentators on VH1's "I Love the..." series.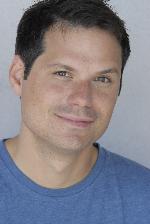 Michael Ian Black
Black appeared opposite Paul Rudd and Janeane Garofalo in the USA Films cult hit "Wet Hot American Summer" and for four years he starred on NBC's hit drama "Ed." Early in his career, Black co-wrote and starred in the acclaimed MTV sketch comedy show "The State." From there, he co-created, co-wrote and starred in the Comedy Central series "Viva Variety."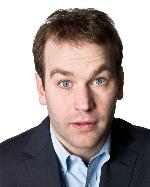 Mike Birbiglia
Comedian Mike Birbiglia is best known for his 2009 hit show "Sleepwalk With Me." Birbiglia closed out 2009 with a 35-city Comedy Central Live tour called "Mike Birbiglia: I'm In The Future Also," selling out concert halls nationwide. His long-standing relationship with Comedy Central has resulted in three of his own standup specials, including the critically acclaimed one-hour special "What I Should Have Said Was Nothing." At the end of the year, Birbiglia's 2007 Comedy Central Records release "My Secret Public Journal Live" was named one of the "Best Comedy Albums of the Decade" by The Onion AV Club.
Tickets for this event are available now in the SAB Office in the lower level of the Student Union Building. Tickets are free for Truman students and $10 for general admission. The SAB Office is open Monday through Friday from 9:30 a.m. to 3:30 p.m. The show begins at 7 p.m. and doors will open at 6:30 p.m.