McClaskey Family Gift Adds to Fundraising Campaign
Mike and Janet (Yearns) McClaskey have achieved distinguished careers, and the couple plans to share their success with future generations of students through a $1 million estate gift to Truman.
The McClaskey Family Endowment Fund will strengthen the University and provide an annual resource to benefit the teaching and learning environment within the School of Arts and Letters.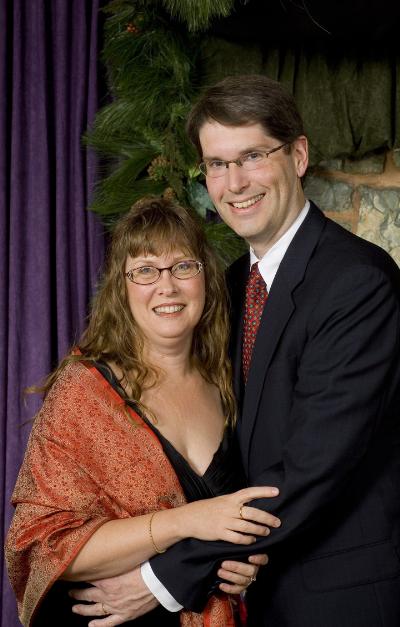 Mike and Janet McClaskey
Mike and Janet were both raised in northeast Missouri, and the McClaskey family has a deeply-rooted association with the University. Mike's grandmother Beulah (Caldwell) McClaskey attended when the institution was a Normal School, and his mother, Martha (Jones) McClaskey, a 1949 Truman alumna who devoted her life to education, taught English at Truman from 1959-1978. The Martha McClaskey Humanities Scholarship was established in honor of Martha's dedicated service to education. Mike's father, Bill McClaskey, graduated from the University in 1956, and Mike's aunt, Bertha McClaskey, was a 1953 graduate.
Following the example set by his family, Mike earned his Bachelor of Arts and Bachelor of Science in Education degrees from Truman in 1985. Janet, received a Bachelor of Science in Education degree from Truman in 1984, and they each went on to earn master's degrees from the University of Missouri-Columbia.
Over the course of his career, Mike has accumulated more than two decades of experience in the information technology industry, and he now serves as senior vice president and chief information officer for DISH Network. Janet pursued a career teaching English and currently teaches at Metro State College.
By including Truman in their estate plans, Mike and Janet are carrying on the family's legacy of learning as the McClaskey Family Endowment Fund will benefit future generations of students. This gift commitment is part of the
"Bright Minds Bright Futures"
campaign, Truman's $30 million fundraising effort. More than $24.6 million in gifts and future commitments for scholarships, mission enhancement, student enrichment/academic programs, faculty support and athletics have been made to the campaign as of Oct. 16.