Lyceum to Feature Dance Company Ailey II
T
ruman's Kohlenberg Lyceum Series will feature a performance by dance company Ailey II at 7:30 p.m. Feb. 23 in Baldwin Hall Auditorium.
Ailey II is an exceptional company that merges the spirit and energy of the country's best young dance talent with the passion and creative vision of today's most outstanding emerging choreographers.
Ailey II's performance is sponsored by the Truman Bookstore.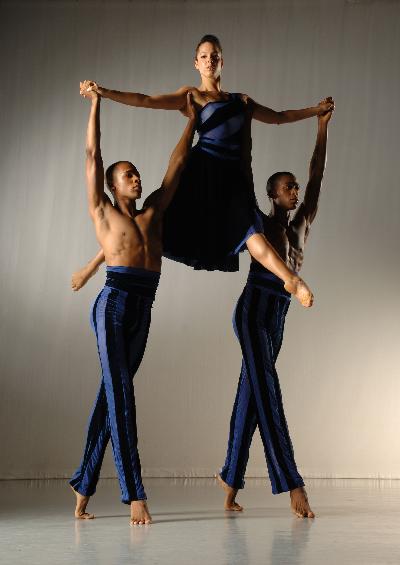 Ailey II
Students can pick up their free ticket by presenting a Truman ID at the Student Activities Board Box Office, located in the lower level of the Student Union Building. Faculty and staff can receive their free tickets by showing their Truman ID at the Information Center in the Student Union Building.
General admission tickets cost $7 for adults and $4 for those 18 and under and are available at the Truman Cashiers Window in McClain Hall or downtown at Edna Campbells.
Ailey II began in 1974 as the Alvin Ailey Repertory Ensemble when choreographer Alvin Ailey initiated a workshop composed of the most promising scholarship students from the Ailey School in New York City. Ailey handpicked the original members of the Company from among that group.
Ailey II embodies Alvin Ailey's pioneering mission to establish an extended cultural community that provides dance performances, training and community programs for all people. Today, it has become one of the most popular dance companies in the United States.