McCall Named Truman's First Rhodes Scholar
Andrew McCall has been named a Rhodes scholar, placing him in a distinct group, and making him the first Truman student to be so honored.
"I like to think that it is a way for me to thank my professors for the incredible growth they've guided me through while I've been here," McCall said. "Through me, the Rhodes Trust is acknowledging the great teaching that goes on at Truman."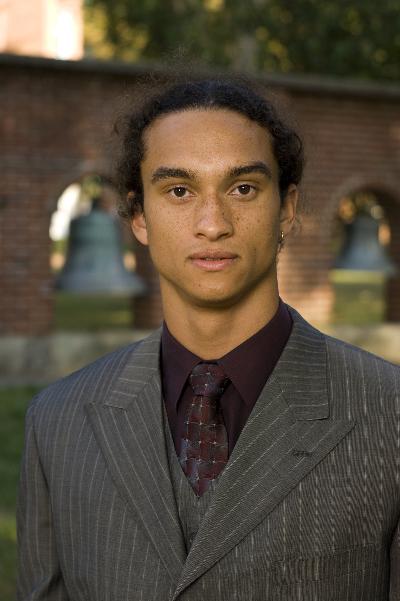 Andrew McCall
Rhodes scholars were announced Nov. 22. McCall, a senior philosophy and religion major from St. Louis was among the 32 recipients. Created in 1902, the Rhodes scholarship covers all expenses of two to three years of study at Oxford University in England.
McCall said he was encouraged to apply by Patricia Burton, professor of philosophy.
"It seemed like the only avenue into graduate school that would acknowledge, and in fact reward, the amount of time I have invested in sports and music," McCall said.
Captain of the swimming team, he is five-time Division II All-American in swimming and a violinist in the University Symphony.
After submitting his application in September, McCall heard nothing from the selection committee until November. He was invited to a reception dinner and series of interviews the weekend of Nov. 20. After his third interview Nov. 21 he learned he had been selected.
"By that point my nerves were exhausted and I felt nothing but relief," he said.
McCall plans to read for the Bachelor of Philosophy, roughly the equivalent to a masters program at any other school, beginning in the fall of 2010. After two years at Oxford he plans to pursue a Ph.D. somewhere and ultimately teach philosophy at a university.
While McCall may be the first Truman Rhodes scholar, he said he encourages others to apply in the future.
"It's a great opportunity, and there's no reason Truman students shouldn't take advantage of it," he said.