Career Expo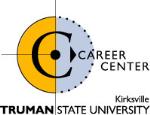 Fall 2009
Career Expo
Oct. 21
11 a.m.-4 p.m.
Student Union Building
Browse the attending companies and register for Expo on the Center website at
http://career.truman.edu
.
Deadline for interview pre-selection on eRecruiting is Oct. 13. Expo 411 will be Oct. 12.
Press your suits, write your résumés, and stay tuned for more Expo information in the next Truman Today.