Truman Extends No. 1 Ranking Streak to 27 Years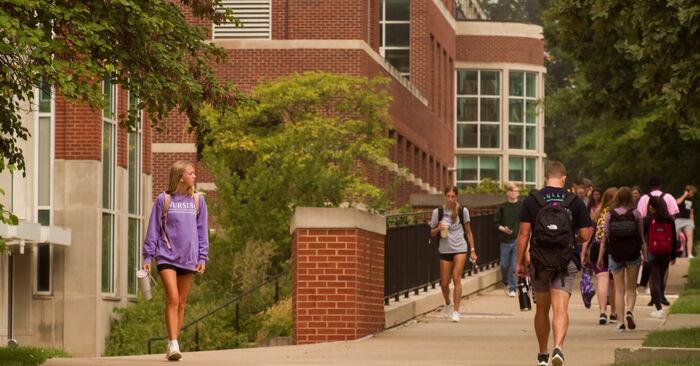 Truman's spot at the top of the U.S. News & World Report college rankings now stands at 27 years and counting.
The University earned multiple recognitions in the 2024 U.S. News & World Report Best Colleges rankings, including another year as the
No. 1 public school in the Midwest region
. Among both public and private institutions, Truman was
No. 5 overall
for the Midwest region. Notably, Truman was the only Missouri school in the top 10 of this particular list and the only public school from the Show-Me State to be included in the top 65 spots.
"We put students first at Truman, and everyone on campus is focused on helping them succeed academically, professionally and personally," said University President Susan L. Thomas. "While we are always honored to be recognized for our efforts, that is never our goal. We earn national recognitions because we are always working to provide the best educational experience for our students."
As usual, Truman fared well on a number of supplemental tabs included in this year's Best Colleges rankings. Truman tied at
No. 3 on the list of Most Innovative Schools
in the Midwest region. College presidents, provosts and admissions deans were asked to nominate up to 15 colleges or universities in their ranking category that are making the most innovative improvements in terms of curriculum, faculty, students, campus life, technology or facilities. Of the 14 schools in this subcategory, Truman was the highest rated of the two public institutions included, and it was the only college from Missouri.
Affordability was another factor leading to success for the University. Truman was cited at
No. 5 on the list of Best Value Schools
in the Midwest region. Editors used four key indicators to determine this ranking, including: academic quality; percentage of full-time undergraduates receiving need-based scholarships or grants; as well as the percentage of those students who received a scholarship or grant that does not have to be paid back; and the average discount from the school's total cost.
Faculty played a crucial role in securing another noteworthy accolade, helping Truman come in tied at
No. 10 in Best Undergraduate Teaching Programs
in the Midwest region. This subcategory, also compiled from peer assessment, highlights schools that emphasize providing high-quality instruction to undergraduates. On this list of 18 institutions, Truman was the only public school and was the lone representative for Missouri.
"The feedback we get from employers always mentions how well prepared our students are, and credit for that starts with our faculty," Thomas said. "It is about so much more than a low student-to-faculty ratio, it is about having instructors who truly care for their students and are invested in their success."
U.S. News & World Report also recognized Truman on its list of
Top Performers on Social Mobility
, and four of the University's academic programs – business, computer science, nursing and psychology – earned inclusion on rankings of their respective disciplines. The entire Best Colleges rankings can be found online at
usnews.com/best-colleges
.