Coffee (and Chocolates) with the President Focused on Truman's New Marketing Strategy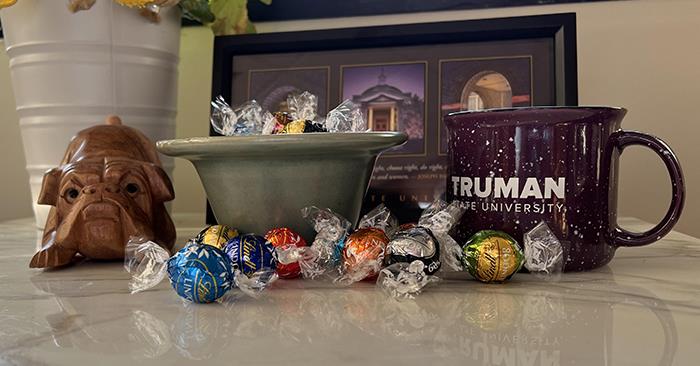 President Sue Thomas will host her first Coffee (and Chocolates) for the academic year from 2-3 p.m. Sept. 26 in Violette Hall 1000.

The focus of this coffee is to discuss Truman's new marketing strategy and will be led by Conor O'Flaherty, founder of Enliven Agency, Inc., and Hayden Wilsey, associate director of marketing. All faculty and staff are invited. An additional subject-focused coffee and two social opportunities for faculty and staff are planned for later in the semester.