Greenwood Autism Center to See Clients in the Fall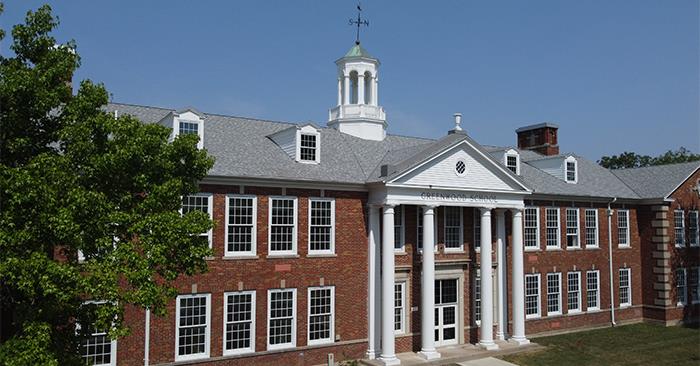 The Greenwood Interprofessional Autism Center, a Truman project several years in the making, will begin to see clients this September.
Since 2015, Truman has been working to convert the former elementary school into an interprofessional center designed to provide in-depth, interdisciplinary assessment and intervention for children with autism or suspected autism, as well as other neurodevelopmental disorders. Services may address adaptive, social, communication, educational, community, pre-vocational and vocational skills, and customized support plans
"Each person's autism experience is unique to them and their family," said Brandon Herscovitch, director of the Greenwood Interprofessional Autism Center. "We aim to support the diverse needs of people of various ages within the autism community and build support for the local community."
With renovation of the building nearly complete, Herscovitch is currently in the process of hiring licensed professionals equipped to provide a variety of services. Additionally, the Greenwood Interprofessional Autism Center will serve as a teaching facility, offering opportunities for graduate and undergraduate students enrolled in academic programs at Truman and A.T. Still University to gain real-world experience in their fields.
"This has been a collaborative project from the start, and those partnerships will only strengthen as we move into the next phase of serving clients," Herscovitch said. "We have been able to keep moving forward thanks to the support we have received from Adair County SB 40, area health care partners, A.T. Still University, elected officials, our faculty and staff and the local community."
Financial support for the transformation of the Greenwood Interprofessional Autism Center has come largely from the Missouri legislature, which has appropriated more than $7.4 million. A congressional earmark by Sen. Roy Blunt provided an additional $3.42 million in federal funds. Truman also received a $1.1 million grant from the Sunderland Foundation of Kansas City, and Adair County SB 40 sponsored the first year of the director's salary.
With clinic visits set to begin in September, the Greenwood Interprofessional Autism Center will soon start pre-screening potential clients. In the coming weeks, an online form for individuals, family members or guardians of those who may benefit from the center's service will be available at
greenwood.truman.edu
.