Summer Program Open to Area Grade School Children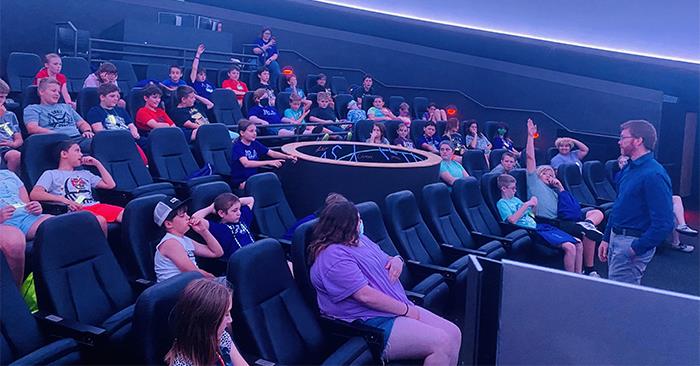 The JBA Jr. Program at Truman is currently accepting reservations for this summer's session taking place July 17-21.
Modeled after Truman's highly successful Joseph Baldwin Academy, JBA Jr. is a one-week day program filled with engaging academic opportunities for students from the northeast Missouri region. From 9 a.m.-4:15 p.m., students who have completed fourth, fifth or sixth grade can participate in a variety of activities. This includes tours of Truman's planetarium and herpetology labs, a scavenger hunt to get to know the campus, educational experiences in University classrooms, and participation in lessons and activities at the University Farm. Lunch is provided each day in a dining hall.
Registration is open through June 15. The normal rate is $100 for the week. Free and reduced lunch rates are available for qualifying students. Complete details on JBA Jr., as well as other pre-college summer programs at Truman, can be found online at
jbajr.truman.edu
.
For more information, contact the Institute for Academic Outreach at 660.785.5384 or
institute@truman.edu
.