Truman and Community Partners to Explore Constellations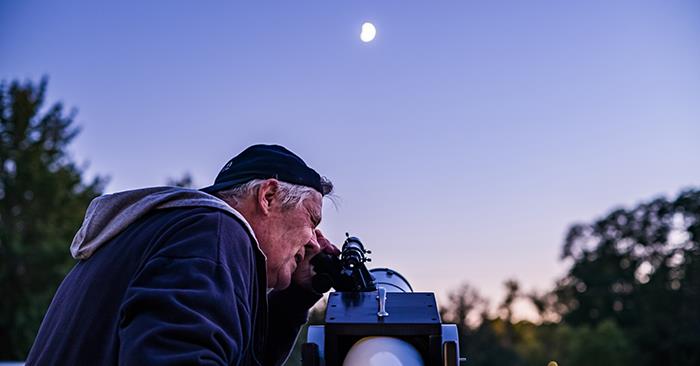 Truman and the Adair County Public Library, in conjunction with Thousand Hills State Park, are hosting a Halloween Constellation Myths event from 6-8 p.m. Oct. 28 at the Point Pavilion.
As part of a series of events designed to increase appreciation of the night sky, those in attendance will get to explore the stars while learning about the mythological connections to some constellations. Telescopes will be provided, and attendees are welcome to bring their own. Participants are also encouraged to dress accordingly for the cooler temperatures.
The Adair County Public Library will host a bring-your-own-telescope event from 5:30-7:30 p.m. Nov. 15. Members of Truman's Stargazers Astronomy Club will be available to help attendees recognize planets and constellations. They will also set up some telescopes for anyone to utilize.
In addition to community outreach events, the Truman Observatory, located at the University Farm on Boundary Street, hosts free open house events throughout the year. Details can be found online at
observatory.truman.edu
.