Truman Athletes Earn Academic Honors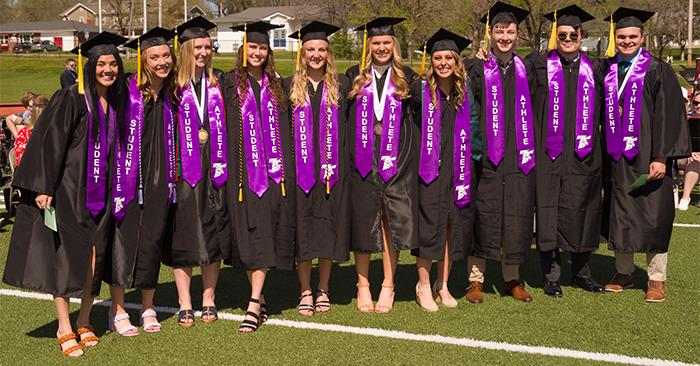 Several Truman student-athletes received honors from the Great Lakes Valley Conference.
Forty-two Bulldogs received the GLVC's James Gaffney FSC Distinguished Scholar Award for earning a 4.0 grade point average during the course of the academic year. The complete list of can be found
here
.
Additionally, 37 student-athletes were honored with the Council of Presidents' Academic Excellence Award given to student-athletes who have exhausted their eligibility in the intercollegiate sport in which they participated and maintained at least a 3.5 cumulative GPA throughout their academic career. Truman students accounted for five of the 25 student-athletes honored across the conference who concluded their careers with an unblemished 4.0 cumulative GPA. They are: Cade McKnight, men's basketball; Emily Ducaji, women's golf; Morgan Smith, volleyball; Rachel Kernich, softball; and Kayla Quanstrum, softball. The complete list of individual honorees can be found
here
.