Planetarium Offers Free Summer Programming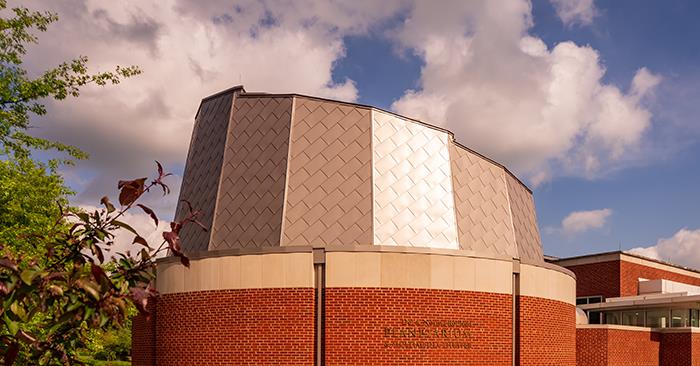 The Del and Norma Robison Planetarium is hosting free shows at 5 p.m. every Saturday throughout the summer.
The "Summer of Space" series features a new, unique show every week. Topics for each show are announced on the planetarium's social media platforms – @trumandome on
Instagram
,
Twitter
and
Facebook
– every Monday.
For those not in Kirksville during the summer, the planetarium has created a new online series, "Dome from Home." Every Friday, short 5- to 10-minute videos are posted on the Instagram account. Topics range from an overview of black holes to a behind the scenes tour of the dome. Followers are encouraged to submit video ideas and questions they would like to see covered in the series via social media or email at planetarium@truman.edu.
Reservations for the planetarium have resumed this summer as well. Area public schools and other outside entities can schedule custom-made shows to match curriculum. Cost to reserve an hour-long planetarium show for educational purposes is $25 per group. Those interested can fill out the
reservation form
.
More information about available shows can be found at
planetarium.truman.edu
.