Truman Student Appointed as Missouri Service Commissioner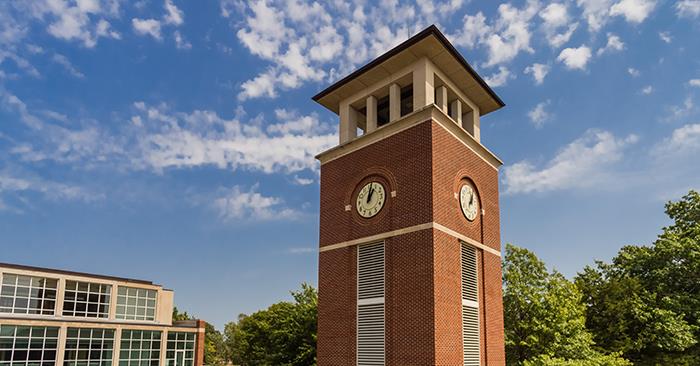 Senior Abigail Bidwell was appointed to the Missouri Community Service Commission as the only commissioner in northern Missouri.
The Missouri Community Service Commission is appointed by the governor and administered by the Missouri Department of Economic Development. Its mission is to strengthen Missouri communities through volunteerism and service. It is housed within the Harry S. Truman Building in Jefferson City and oversees the AmeriCorps programs in Missouri.
Service has always been a big part of Bidwell's life, so when an old mentor and Girl Scout troop leader reached out to her about this position she jumped at the opportunity.
"I grew up doing community service with my friends and family and participated in Girl Scouts while growing up," Bidwell said. "I am a Gold Award Girl Scout and am also the vice president of philanthropic service for Sigma Kappa here at Truman, so with this position I get to continue to pursue my love and passion for service."
National and state service were needing a contact and representative for the north part of the state which made Bidwell a key applicant. She is the designated youth commissioner, which means she is the contact for any program relating to youth and education. Her other roles as commissioner include voting on policies and funding, community outreach and representing the commission and AmeriCorps in northern Missouri. Every year the commission votes to approve or deny funding to each AmeriCorps program application. Commissioners also visit all the program sites and bridge the gap between the community, the AmeriCorps program and the state government.
"There are currently no AmeriCorp programs in this area," Bidwell said. "I am working on helping fund grants and get programs approved to extend into our area."
Bidwell is majoring in international education with minors in applied linguistics and women's and gender studies. She plans to continue her education by participating in the MAE program at Truman to become certified to teach elementary and English as a second language. She is looking forward to what she will learn during her three-year term as commissioner.