Campus Celebrates 150th Anniversary of Arbor Day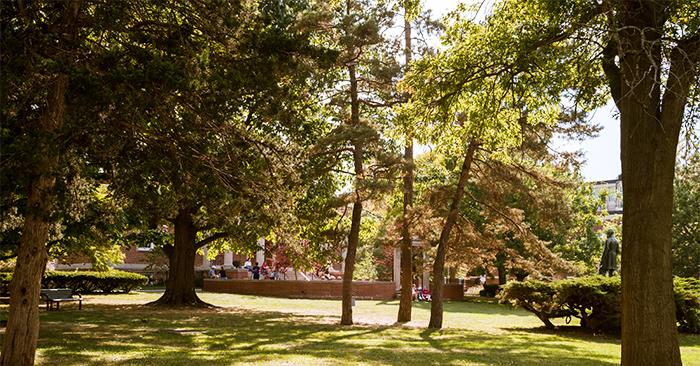 A tree-planting event will take place at 12:30 p.m. April 29 at the corner of Franklin and Patterson streets to celebrate the 150th anniversary of Arbor Day.
Yvette Amerman, a resource forester for the Missouri Department of Conservation, will speak on the proper way to plant. To help celebrate, Truman is also encouraging people to use the hashtag #TrumanTrees to post pictures of their favorite tree on campus. The Arbor Day Foundation has also compiled a list of
150 Ways to Celebrate Trees on Arbor Day
to help people come up with creative ways to commemorate the occasion.
Arbor Day, the nation's tree-planting holiday, was first celebrated in 1872. The Arbor Day Foundation was established 100 years later to carry out Arbor Day's mission on a year-round basis. Since then, they have distributed more than 500 million trees around the world and have grown to become the world's largest nonprofit organization dedicated to tree planting.