New Music Festival Takes Place Oct. 30-31, Features Composer Mark Koval
The University Department of Music, Phi Mu Alpha Sinfonia, Sigma Alpha Iota and The Mostly Live Composers Society will host the 2008 Truman State New Music Festival, Oct. 30-31.
This year, the festival will feature guest composer Mark Koval, winner of the international 2008 Truman State-MACRO Composition Competition. Koval has received Emmy nominations for his musical scores for the animated children's series "Bobby's World" and "The Real Adventures of Jonny Quest." His music can also be heard on "Batman: The Animated Series" and in the motion picture "Love Bites."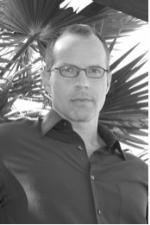 Mark Koval
Koval will speak to music classes, work with student composers in a master class and rehearse with Truman musicians.
Two concerts will be presented during the festival, each including performances of new music by Koval, as well as by Truman faculty, graduate students and other contemporary composers.
Koval's composition "Sound(s) and Fury" will be premiered by the Truman Symphony Orchestra, under the direction of Sam McClure, associate professor of music, during the first concert at 7:30 p.m. Oct. 30 in the Ophelia Parrish Performance Hall. The work was specifically commissioned for the occasion by the University's chapters of Phi Mu Alpha Sinfonia and Sigma Alpha Iota. In addition to the premiere, a variety of new instrumental and choral music will be presented by Truman musicians, including Cantoria, the Chamber Choir and Wind Symphony.
The Performance Hall will also be the site of the second concert from 1:30-3:30 p.m. Oct. 31. Chamber music by Truman composers, as well as music by Koval, will be performed.
Both concerts are free and open to the public and will feature discussions by Koval.
For more information about the festival, contact Warren Gooch, professor of music, at
wgooch@truman.edu
or 785.4429. Further information about Koval is available at
http://www.markkoval.com
.