Career and Grad School Week Feature Virtual Events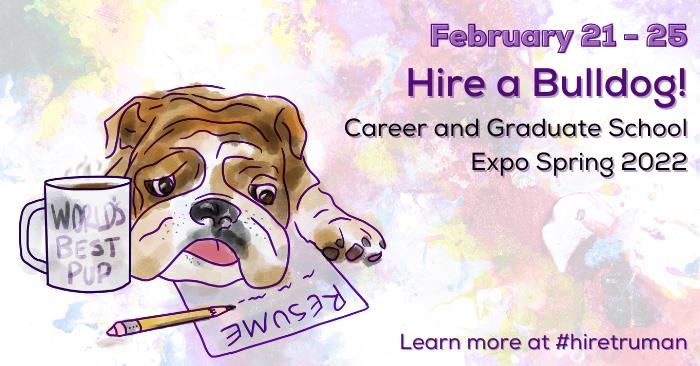 Career and Graduate School Week will take place Feb. 21-25 and will include virtual expos highlighting multiple professional development opportunities for students.
To start off the festivities, the Career Center will offer a free professional photo booth by the campus photographer from 11:15 a.m.-2:30 p.m. Feb. 21 and 22.
Students will have a chance to network and ask about their 30-second commercial pitch from 6-8 p.m., as well as have their professional documents critiqued.
A personal statement workshop with Dave Lusk, associate vice president for career development, will take place from 5-6 p.m. Feb. 22.
The virtual graduate expo for those who plan to pursue graduate studies will take place from 11-3 p.m. Feb. 23. A virtual career and internship expo for those searching for internships will take place from 11-3 p.m. Feb. 24.
A diversity, equity and inclusion workshop with Saint Rice, director of the Center for Diversity and Inclusion, will take place from 5-6 p.m. There are 40 slots available for the in-person event. RSVP on
#HireTruman
to receive a ticket with the location or use this
link
to join the livestream.
The week will end with a career talk with immigration lawyer Micaela (Miha) Britt from 3-4 p.m. Feb. 25 in the Student Union Building Alumni Room. There are only 40 tickets available for the in-person presentation so RSVP on
#HireTruman
is required to receive a ticket.
Students can sign up for this expo by going to
hiretruman.truman.edu
. For questions regarding event times or details, visit
career.truman.edu
or email the Career Center at
ucc3@truman.edu
. These events will be accessed from
#HireTruman
.