Housing Renewals Now Open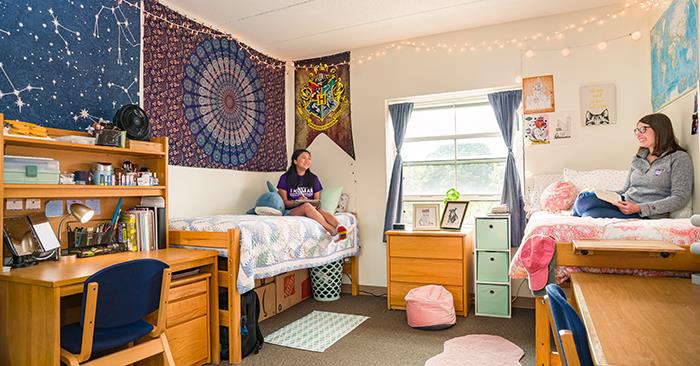 Students who would like to live on campus for the 2022-23 academic year can start the process in the
housing portal
.
Living on campus offers a variety of benefits, including close access to amenities such as the Student Union Building, Pickler Memorial Library and the Student Recreation Center. Students living in campus housing have unlimited high-speed internet at all times, as well as 24-hour access to laundry services at no additional charges. All utilities are also already included in the housing fees, so there are no extra bills to keep track of and pay. On-campus residents also have live-in support staff, including student advisors and hall directors to help with any problems that may arise.
Students who live on campus tend to be more academically successful. They often have higher grade point averages and higher graduation rates.
Step-by-step instructions on how to complete the housing renewal application can be found
here
.
Room self-selection will begin in mid-February.
Questions or concerns about housing can be directed to the Residence Life Office at 660.785.4227 or
reslife@truman.edu
.
To start the housing application:
Log into TruView
Click "Student" under "Tools"
Click "Student Tools"
Click "Housing Portal" under "Housing"
Click "Student Login"
Click "Apply for Housing!"
Select the term applying for
Review the "Welcome" page for more information