Housing Discounts Available Through Dec. 17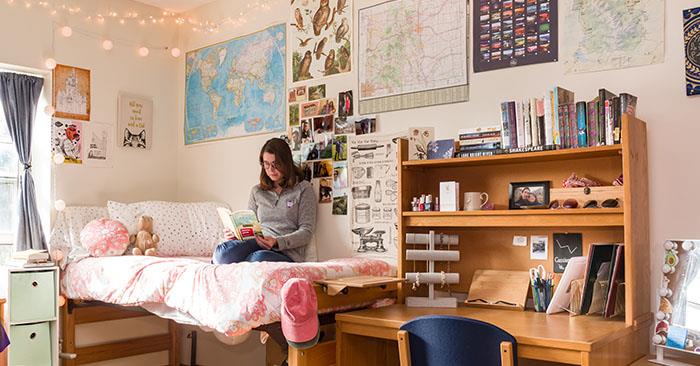 Current new students – first-time freshmen, new transfers and new international students – who live on campus and plan to return to University housing for the 2022-23 school year have until Dec. 17 to secure as much as $1,450 in savings with the early-bird discount.
Eligible students who choose to live on campus and confirm their choice with Residence Life by Dec. 17 will receive a $500 per-semester credit toward next year's housing. When combined with a meal plan option only available to returning students, the savings could total $1,450. All current students who decide to live on campus next year have the option to select the plan with fewer meals for the 2022-23 academic year to realize a potential savings of $450.
Housing for the 2022-23 academic year officially opens Jan. 18 for returning students. Room selection will take place in February.
For the coming school year, additional floors will be made available in Missouri Hall and West Campus Suites.
Pet-friendly housing
is also being expanded in Dobson Hall, and additional floors will be available in that building for students who may not have a pet of their own, but would like to live near pets. Campbell Apartments will have expanded availability as well.
Centennial Hall will be offline for the 2022-23 school year. Earlier this year, the decision was made to reopen the Missouri Hall dining facility. With an anticipated increase in demand for rooms in Missouri Hall, Centennial Hall will be closed for renovations. Renovations to Centennial Hall being considered include new windows and upgrading the building's electrical capacity to improve HVAC options.
Current students interested in living on campus next year and taking advantage of early-bird pricing should visit
truman.edu/residence-life
for more details. Questions can be directed to
reslife@truman.edu
or call 660.785.4227.