Football Team to Return to America's Crossroads Bowl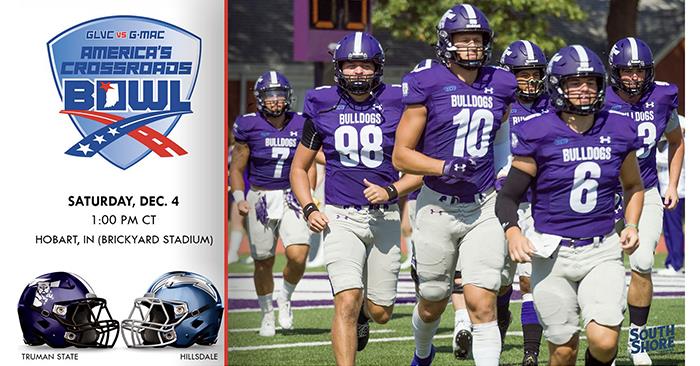 For a second time, the Truman football team will represent the GLVC in the America's Crossroads Bowl, Dec. 4, at Brickyard Stadium in Hobart, Indiana.
The Bulldogs will take on Hillsdale College in a rematch from earlier in the season. Truman won 38-24 in their first meeting, Sept. 18 at Stokes Stadium.
This will be the 17th competition against an outside opponent since late March. Truman went 3-1 in the GLVC spring season with an opening scrimmage against McKendree then posted an 8-3 record with a 4-3 conference mark during the regular fall season.
The America's Crossroads Bowl is one of four Division II bowl games sponsored nationally in 2021 and is conducted in partnership with the SouthShore Convention & Visitors Bureau and the city of Hobart.
Tickets are $12 for adults, $7 for students and seniors, and $5 for veterans, active military and first responders. Children four and under are free. Tickets can be purchased
here
. Kickoff starts at 1 p.m. Dec. 4. Broadcast coverage regarding the America's Crossroads Bowl will be announced at a later date.