Lyceum Event Features Sneak Peak for Next Season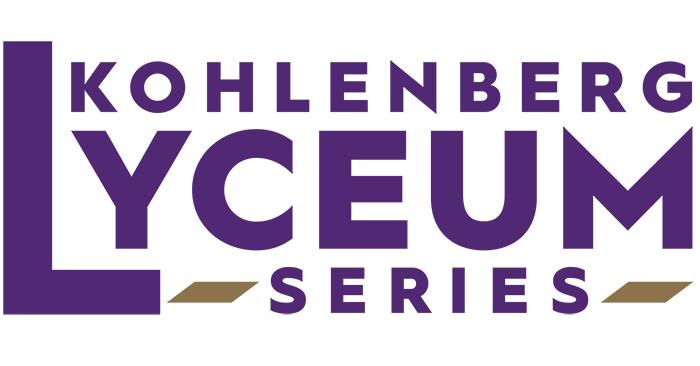 For the final Kohlenberg Lyceum Series event of the season Take3 Trio will bring a variety of music from classical to pop and everything in between.
Take3 Trio were originally scheduled to perform last year before the pandemic began. They are scheduled to perform an in-person event on campus next spring and they offered to provide a sneak peak performance that will be available at 7 p.m. March 2. The concert can be accessed at
lyceum.truman.edu
.
Take3 is composed of Lindsay Deutsch, Jason Stoll and Mikala Schmitz. Deutsch is a violinist with a passion for music and brilliant display of technique. She frequently appears as a guest soloist with American and Canadian symphonies and also played the solo violin track for the movie "The Good Shepherd" starring Robert De Niro. Stoll is a pianist with degrees from the Julliard School and the Glenn Gould School of the Royal Conservatory of Music in Toronto. He has performed at notable summer festivals such as Aspen Music Festival, and was named a semi-finalist in the 2015 Dublin International Piano Competition. Schmitz is a performer of many different styles of cello from jazz, electronic, classical and more. Her work with the English rock group "The Last Shadow Puppets" took her all over Europe, and she is set to resume her tenure on a national tour with Tim Robbins' acting troupe "The Actors' Gang."
One of Truman's oldest traditions, the Kohlenberg Lyceum Series provides a unique opportunity to broaden the cultural experience for students and the community by bringing well-known speakers, dance troupes, musicians and other performers from all parts of the world to the Truman campus. This year's season, "There's No Place Like Home," featured a showcase of Truman alumni and student talent. More information, including performances from Dominic Armstrong, Anthony Cooperwood and JoAnn Daugherty, can be found at
lyceum.truman.edu
. In lieu of in-person events, this year's Truman's Lyceum Series offered online presentations at no charge.