New Online Resource Offers Free 24/7 Access to Mental Health Services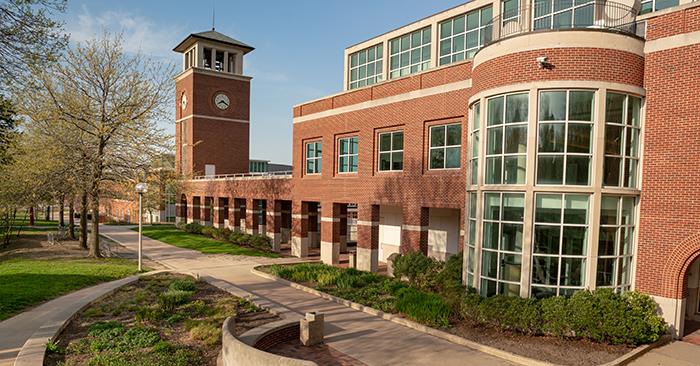 Truman is adding another component to its mental health services available to students.
Through a partnership with emotional well-being provider Morneau Shepell, students will have 24/7 access to care as part of the My Student Support Program (My SSP), a resource designed specifically for students in higher education. It is also offered in a variety of platforms which may feel more natural for college-age students, including live online chats, video counseling and an award-winning app. There are no additional fees or charges assessed to students for this new service.
My SSP provides short-term, solution-focused counseling delivered by degree-qualified clinicians. If a student is in need of additional support, My SSP can help refer them to the proper resource.
Along with on-demand counseling, My SSP offers self-directed resources, including videos and articles on topics such as scholarly stress, combating homesickness and thriving as a student. These materials can be accessed both in the app and online. Self-assessments are also available online, and content is regularly updated according to the time of year.
By providing multiple points of accessibility, My SSP strives to remove all obstacles and ensure students have timely access to the right services and support upon first contact. It can also be an option for students who might not otherwise reach out for services for a variety of reasons. Morneau Shepell data shows 79 percent of students using My SSP have never sought help at on-campus counseling centers, and more than half of its student users have never sought support of any kind on campus.
Morneau Shepell is a major global provider of mental health services and has partnerships with more than 500 colleges and universities in North America. The company also has the resources to provide services in multiple languages, including English, Spanish, Mandarin and Cantonese, and French. Services are also offered by appointment in other languages (i.e. Arabic, Korean and many others), depending on availability. Appointments with counselors who share the student's lived experiences, such as racial identity, gender fluidity, etc; are available as well.
Students can access My SSP at
myssp.app
or by using the My SSP app, available at the
App Store
or
Google Play Store
.
The addition of My SSP is part of a larger plan to increase access and services at Truman. The University recently announced a
partnership with Complete Family Medicine
to expand physical and mental health services through the Student Health Center and University Counseling Services.