Pessimism Might be Key to COVID Safety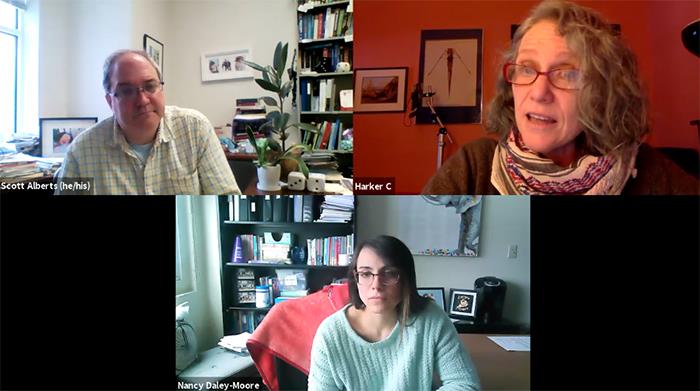 Assume everyone you interact with has COVID-19.
While that advice may sound negative, it can help drive home the point that everyone needs to be cautious in order to slow the spread of the virus. It is important to mask up, maintain social distance, wash hands, avoid large gatherings and limit travel.
Members of the Faculty Senate COVID-19 Working Group, Nancy Daley-Moore, Scott Alberts and Christine Harker, recently discussed the University's numbers for the week of Feb. 2. As expected, the number of cases related to Truman went up for the week, due in part to a number of different pods being exposed during some off-campus "spreader events" earlier in the semester.

Truman's contact tracers have been crucial in identifying cases related to the University, and their efforts can lead to a reduction in the number of cases on campus. Contact tracers usually identify areas of concern within 12-24 hours, which can help get exposed individuals into isolation and quarantine faster, thus slowing the spread. It is important to cooperate with contact tracers if they reach out so they can make an adequate assessment of the situation and help those affected.
A recording of the Faculty Senate COVID-19 Working Group conversation can be found
here
.