Business Students Win National Tax Competition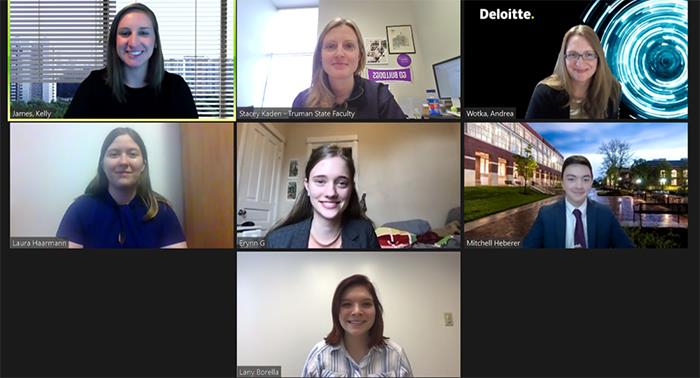 Truman's team of four students won first place in the virtual Deloitte National FanTAXtic case competition.
This year's team was composed of Truman students Laura Haarmann, Delany Borella, Mitchell Heberer and Erynn Glaesemann. By placing first, they won $10,000 for the School of Business and $2,000 scholarships for each of them.
This competition was comprised of 42 students representing nine university teams. Competing alongside Truman were DePaul University, Gonzaga University, North Carolina State University, Syracuse University, the University of Houston, the University of Massachusetts - Amherst, the University of Missouri - Columbia and the University of Nebraska - Lincoln.
Each of the nine teams that participated in the finals had previously won the Deloitte FanTAXtic regional qualifiers where approximately 60 teams representing more than 40 colleges and universities participated.
This was Truman's second year competing. Last year the team placed in regionals.
Deloitte FanTAXtic is designed to educate and prepare the next generation of tax talent for a career in business and tax. The interactive program includes case simulation, role playing and presentations which provide students with insights and perspectives on challenges facing the profession today, future trends that may impact it tomorrow and the overall changing business tax marketplace.