Student Projects Strengthen Relations with Town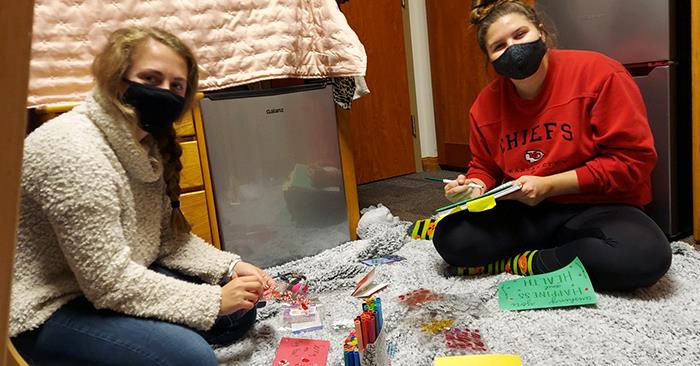 Students make personalized cards for residents of area nursing homes. The effort is a component of their TRU 100: EXPLORE class, designed to help incoming students connect with the Kirksville community.

When Wendy Miner was teaching her Self and Society course last year she noticed students did not really feel connected to Kirksville. This year, with every new Truman student participating in an action project as part of the First-Year Experience Symposium, Miner saw an opportunity to share something special through her class.

"I love living in Kirksville, and I want Truman students to make connections to our wonderful town too so they can get the most out of their years living here," Miner said.

Miner developed TRU 100: EXPLORE, a one-hour class dedicated to helping students have fun and learn about their new community, particularly through civic engagement. Based upon their interests, groups of new students were tasked with creating projects that connect Truman to the community. Already, her class has conceived nearly a dozen projects which include helping to clean up the downtown area, creating a Facebook Page for volunteer resources and opportunities, and a "buy local" campaign.

First-year student Kate Justis chose the EXPLORE class because it sounded interesting and engaging. As one of a handful of students who have devoted time to creating cards and letters for area nursing home residents, Justis claims the course has already made her appreciate Kirksville and feel like part of the community. She also wants to see those feelings reciprocated.

"I hope that this class and project benefit the Kirksville community and remind them that students really do care about the well-being of the community," Justis said.

While helping to clean up the downtown, fellow student Reagan Lehenbauer has already seen a positive response from community members.

"On one of our trash pick-up days, a lady came out of her shop to say thank you, and that gave us all a sense of accomplishment, like we had truly already made a difference," Lehenbauer said. "When you contribute your time to a specific place or organization it gives you the sense that you have helped it for the better, so in turn, you automatically feel a sense of inclusion."

All of the projects in the TRU 100: EXPLORE class operate on different timelines. Some are already in full swing, while others will begin in the coming weeks. Although many of their results will be seen immediately, the impacts they have could last much longer.

"My hope is students will continue to feel welcome and valued by the Kirksville community and that they will contribute to our community while they are at Truman," Miner said. "I hope they will want to make a home here."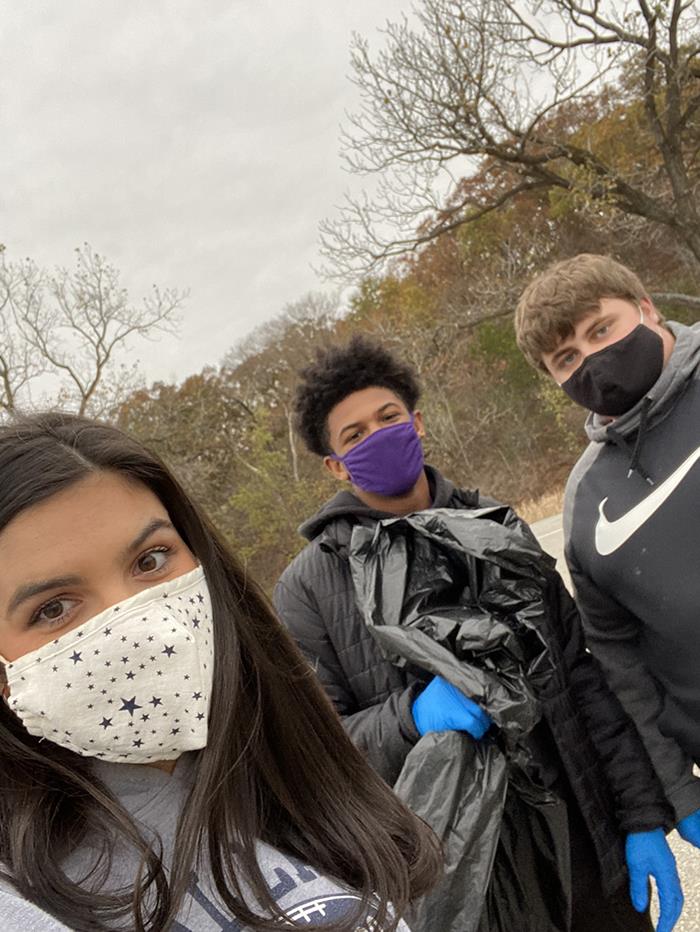 Above and below, Thousand Hills State Park is one of the many areas that has benefited from students volunteering their time to keep the community clean.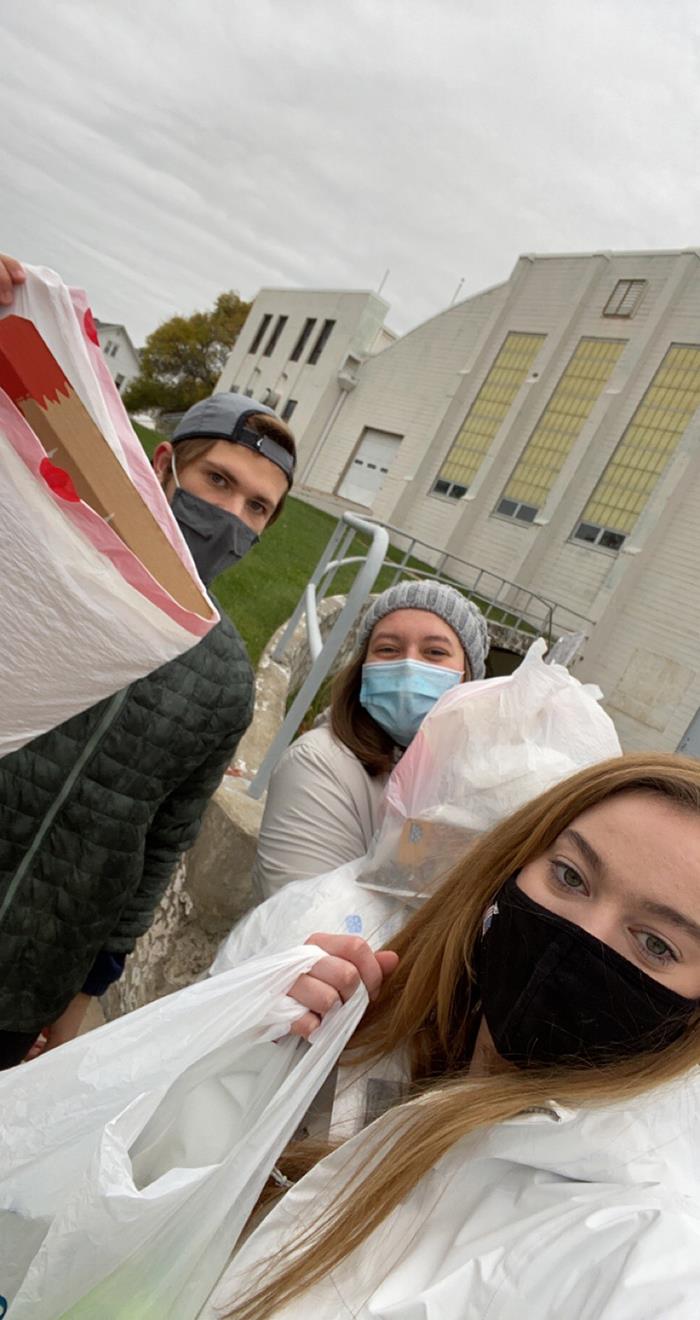 Students recently picked up trash on local streets as part of their TRU 100: EXPLORE action project.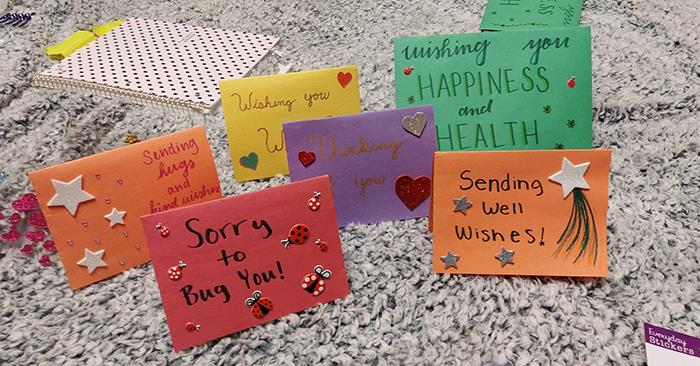 Some of the homemade cards for area nursing home residents created by students in the TRU 100: EXPLORE class.