Truman Tops U.S. News Rankings for 24th Year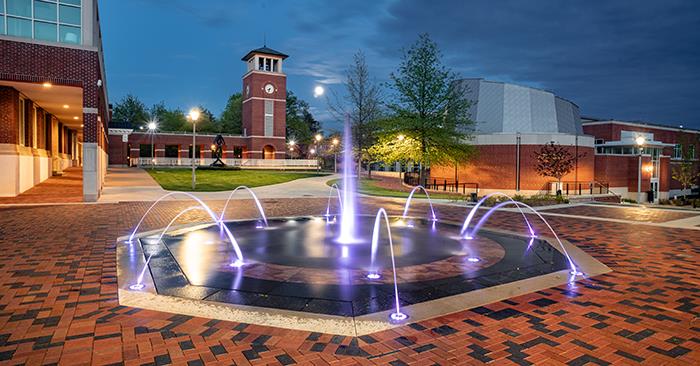 Truman has again been recognized as the
No. 1 public school in the Midwest Region
according to U.S. News & World Report, running its streak at the top to 24 consecutive years.
The 2021 Best Colleges rankings place Truman
No. 7 overall
among both public and private institutions in the Midwest Region. Truman was the only public university in the top 20, and the only Missouri public school in the top 75.
Truman also was included on multiple supplemental rankings, most notably the
Best Undergraduate Teaching
list, coming in as the No. 1 public university, No. 2 overall, in the Midwest Region. Of the 17 schools included in the category, Truman was the only Missouri public institution.
"For the past 24 years, no matter what is happening in the world, Truman has provided an exceptional educational experience that prepares our graduates to be successful in a complex and rapidly changing world," said University President Susan L. Thomas. "With a truly student-centered approach, our talented faculty and staff are the springboards from which our students accomplish great things. Our first-rate education, coupled with a low cost, results in an immense value and delivers a return on investment significantly above the national average."
Affordability led Truman to another top ranking from U.S. News & World Report. On the list of
Best Value Schools
, Truman was the No. 1 rated university in the Midwest Region. The list considered many factors, including a ratio of quality to cost, the percentage of students receiving need-based aid and the amount of total cost covered by the average need-based scholarship. Truman was the only public school in the top 10, and the University was an average of approximately $18,000 less expensive than the other nine institutions.
Truman also earned recognition as one of the
Best Colleges for Veterans
, coming in at No. 5 overall, No. 1 among public universities, in the Midwest Region. Truman was the only public university in the top 10 for the region.
For the second-straight year Truman was recognized on the list of Undergraduate Business Programs. Based on peer nominations, Truman earned a 2.3 composite score on a five-point scale, which was enough to make the nationwide list of 511 schools. Truman also earned a spot among the 481 schools on the first-ever ranking of Undergraduate Computer Science Programs.
The University also managed to grab a spot on the list of Top Performers on Social Mobility, which recognizes schools that are successful at enrolling and graduating large portions of disadvantaged students awarded with Pell Grants. All of Truman's 2021 rankings can be found
here
.
U.S. News & World Report bases its rankings on several indicators of academic excellence, including graduation and retention rates, faculty resources, assessment by peers, financial resources, student excellence and alumni giving. Complete listings are available at
usnews.com/colleges
.