Ribbons Welcome New Students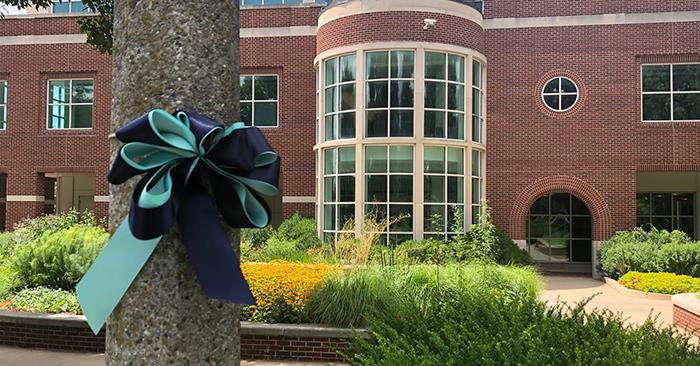 Truman students might notice some familiar colors on campus this fall.

As a show of support for incoming students, ribbons celebrating the colors of their high school alma maters have been placed across campus.

The ribbons, representing the 260 different high schools from which the new students hail, were installed during the summer. They can be found on lamp posts, railings and other structures around campus.

"For our students, their high school experiences helped them get to Truman, and we want to celebrate and remember that," said Tyana Lange, vice president of enrollment management and marketing. "They are Bulldogs now, and hopefully they love the purple and white just as much as they did their high school colors."

The endeavor is an expansion of a project the University participated in during the spring. In May, Truman partnered with the Kirksville Area Chamber of Commerce and local business to celebrate local graduates. Purple and white ribbons representing Truman, along with orange and black for Kirksville High School, adorned lamp posts and trees throughout the community to honor students who had their senior years disrupted.

Students are encouraged to find ribbons representing their high school and share a picture on social media.