Nursing Students Develop Skills with Simulation Event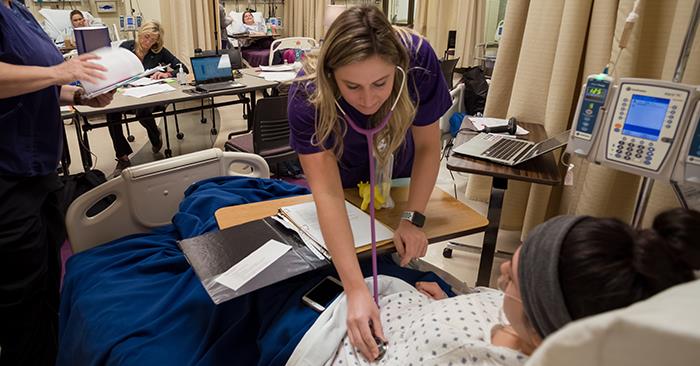 The Nursing Department conducted a 48-hour simulation for senior nursing students, Feb. 28-March 1.
Using the Nursing Simulation Center in the Health Sciences Building, 32 participating students were responsible for patient, family and/or nurse roles. Students had 12-hour shifts each day, and the nurses were responsible for three "patients" during that time. Nursing faculty members also participated in 12-hour shifts alongside the students.
Inspiration for the event came from Connie Ayers, a previous director of nursing at Truman, who incorporated integrated simulation and used it numerous times as a 72-hour event at Texas Women's University.
The 48-hour simulation provided nursing students with an opportunity to use their assessment and critical thinking skills to make sound clinical decisions for their "patients."