Fraternity Member Dedicates Summer to Helping Those with Disabilities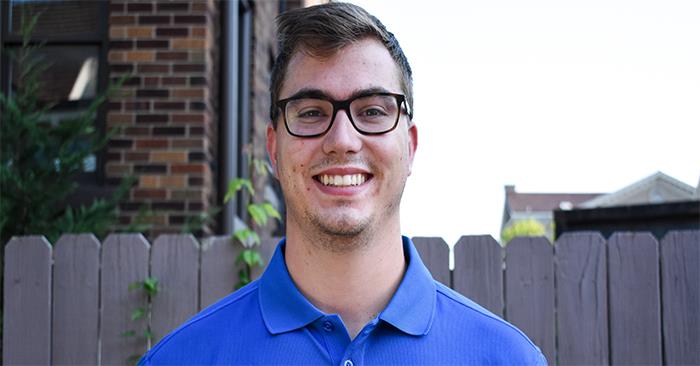 This summer, Zachary Plunkett spent more than 10 weeks cycling across the nation to raise funds and awareness for those with disabilities.
Plunkett is currently president of Pi Kappa Phi and traveled with the fraternity's national philanthropy, The Ability Experience. Each summer, The Ability Experience organizes three events: Gear Up Florida, Build America and Journey of Hope. This year, teams of each event collectively visited 33 states, cycled 12,700 miles and worked on build sites at six summer camps. Participants represented more than 57 colleges and universities across the United States.
Plunkett participated in the Journey of Hope TransAmerica route with a team consisting solely of Pi Kappa Phi members. Along the route, the team made frequent stops at local community sponsors for Friendship Visits. These visits consisted of cyclists connecting with those they are riding in support of as a way of breaking barriers and highlighting the abilities of all people, and often included activities such as dance offs, games and sports.
The mission of The Ability Experience is to use shared experiences to support people with disabilities and develop men of Pi Kappa Phi into servant leaders. Combined with corporate sponsorships, the 2019 Ability Experience teams raised more than $827,000 for people with disabilities across the nation.
More information about The Ability Experience and their summer events is available at
abilityexperience.org
.