Public Safety Information to Know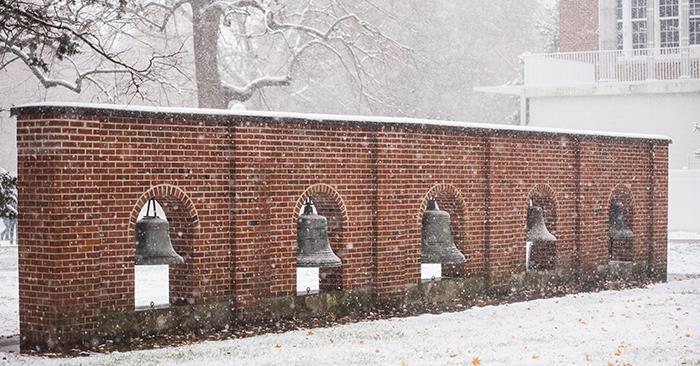 TruAlert Emergency Text Messaging System

Students, faculty and staff interested in receiving emergency notices about Truman through text messages on their phone can sign up through TruView. On the Truview main page, under "Update and View my Personal Information" click on "Update Emergency Text Messaging Information." A maximum of three phones can be registered to receive texts. The Emergency Response Guide is also available on the DPS website at
police.truman.edu
.


Kirksville Text Caster Weather Alerts

To receive notifications regarding city news, local weather alerts, parks and rec information and public safety notices, students, faculty and staff can sign up at
kirksvillecity.com/alerts
. Participants can choose what type of notifications they want to receive by providing their phone number, email or both. Students, faculty and staff who utilize city streets to their park cars are encouraged to sign up for the service as this is how the city announces if they are implementing a snow emergency that requires all cars to be moved off all emergency snow routes.

University Cancellation Policy

As a matter of policy, the campus never completely closes, but during extreme conditions, the University may initiate cancellation of classes, emergency closure and/or early release of employees. Policy information may be found at
hr.truman.edu/university-cancellation-policy
. Cancellation or delay of classes is announced via the TruAlert text system and email.


Travel Reminder

Check the National Weather Service at
www.weather.gov/eax/
to keep up to date on the weather before heading out on the road. When traveling during potentially difficult winter weather conditions it is always a good idea to have a full tank of gas; have water, snacks and blankets in the vehicle and make sure cellphones are fully charged.


Emergency Procedures Flyer

Campus emergency procedures can be found at
police.truman.edu/emergency-procedures
. This information is posted around campus. Public Safety should be notified if posters are not where they are supposed to be located.


Siren Testing

Weather permitting, the city of Kirksville tests all sirens the last Friday of every month.


Public Safety Website

Additional information related to keeping campus safe can be found at
police.truman.edu
.