"Steel Magnolias" Performance Jan. 29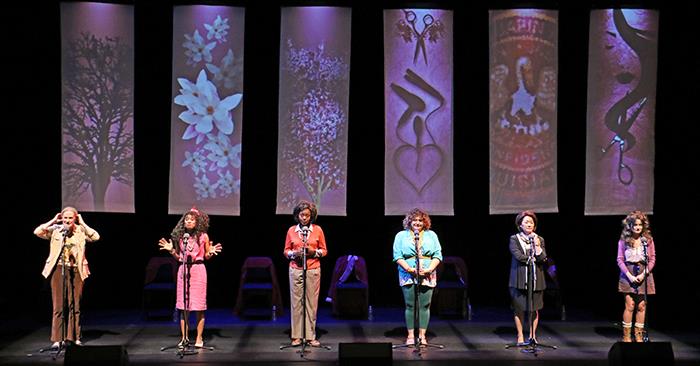 Rich Rose
The Kohlenberg Lyceum Series will present a live radio theatre-style production of "Steel Magnolias" at 7:30 p.m. Jan. 29 in Baldwin Auditorium.
Performed by L.A. Theatre Works (LATW), this unique rendition will feature the actors directing their dialogue to the audience and include costumes, live sound effects and small sets that create an intimate experience.
Strong as steel, delicate as magnolias, the six women of Chinquapin, La., face life's ups and downs together in this beloved comedy/drama based upon Robert Harlings' play written in 1987. Audiences will be pulled into the walls of Truvy's beauty shop in the deep Bayou of Louisiana and will find a tightly knit band of friends confronting grief, loss, life's unforeseen tragedies and heartaches with what they do best: gossiping and sharing. At turns both laugh-out-loud funny and deeply touching, "Steel Magnolias" reveals the strength of the human condition and the shared need for companionship.
For more than 25 years, LATW has been the foremost radio company in the United States. It is broadcast on NPR, internationally on the BBC and on The Beijing Radio Network. For more, visit
latw.org
.
Tickets for "Steel Magnolias" are $10 each, including tax. They can be purchased at the cashier window in McClain Hall, at Edna Campbells in downtown Kirksville or online at
lyceum.truman.edu
. If tickets are still available on the day of the performance, they can be purchased at Baldwin Hall Auditorium 30 minutes before the start of the show. For more information, call 660.785.4016.