University Honor Society Gives to Community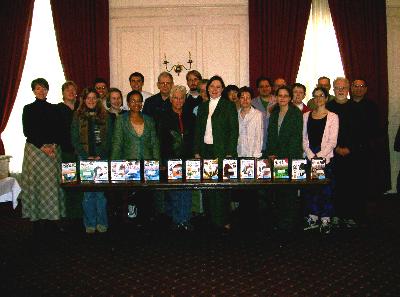 Members of Phi Kappa Phi are pictured with Adair County Library Director Glenda Davis Hunt and the 15 DVDs that were purchased with the organization's donation.
Phi Kappa Phi made a $200 book donation to the Adair County Library.
The donation was used to purchase 15 nonfiction Eye-Witness DVDs. The new titles include "Sharks," "Fish," "Monsters" and the "Rainforest."
Glenda Davis Hunt, Adair County Library director, said the Library couldn't have afforded the DVDs without the donation.
Phi Kappa Phi, a National Honor Society comprised of University students, faculty and staff, has donated more than $1,800 to the Adair County Library since the organization's establishment at Truman in 1991.
For more information about Phi Kappa Phi, visit their Web site at
http://pkp.truman.edu
.