Truman Extends No. 1 Streak to 22 Years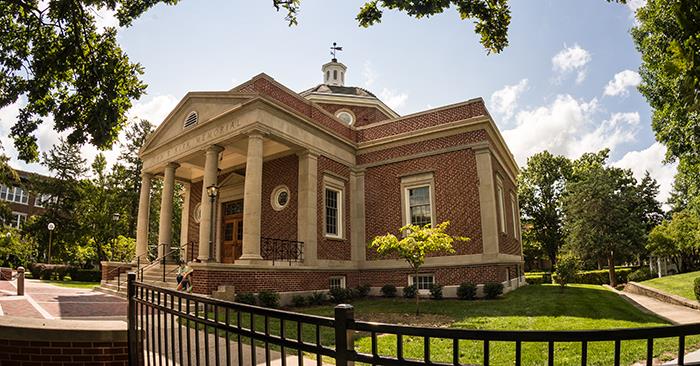 Truman has topped the U.S. News & World Report rankings for the 22nd year, and its inclusion on several supplemental lists proves the school is offering a student-focused, high-impact, great-value education that produces graduates with the skills to flourish in today's world.
Truman is the
No. 1 public school
in the Midwest regional rankings and the
No. 9 school overall
for the area. The University stands out as the only public school in the top 25 spots for the Midwest region.
As is commonly the case, Truman fares well on the Midwest region
Best Values
list, coming in at No. 2 overall. It is the highest-rated public school on the list and the only one to make the top 10 in the subcategory.
The 2019 U.S. News & World Report Best Colleges rankings also included some web exclusive recognitions, and Truman stands out in terms of faculty and innovation.
In the Midwest region, Truman was tied for No. 5 overall on the
Best Undergraduate Teaching
list. It was the No. 1 public university and the only one among the 23 schools to be highlighted.
Truman was also in elite company in the Midwest region on the list of
Most Innovative Schools
, coming in tied for No. 6 overall. Truman was again the No. 1 public school, one of only two on the list of 16.
"Truman has been a fixture for years in this ranking, and many others, because we focus on producing graduates who are extremely well prepared to excel and advance in their chosen fields and who emerge as true leaders ready to thrive in the complexities of a rapidly changing, technologically advanced, multicultural world," University President Susan L. Thomas said. "Being able to do all that, at a very reasonable cost, is why Truman is such an exceptional university."
U.S. News & World Report bases its rankings on several indicators of academic excellence, including graduation and retention rates, assessment by peers and counselors, student-to-faculty ratio and alumni giving rate. Schools are grouped by academic mission into 10 categories for 10 distinct rankings. Complete listings are available at usnews.com/colleges.