CIEA Student of the Month
Abbie Dorsam is the Center for International Education Abroad Student of the Month for August. She is a junior international business and German major studying abroad in Eichstätt, Germany at the University of Katholische Universität Eichstätt-Ingolstadt through ISEP.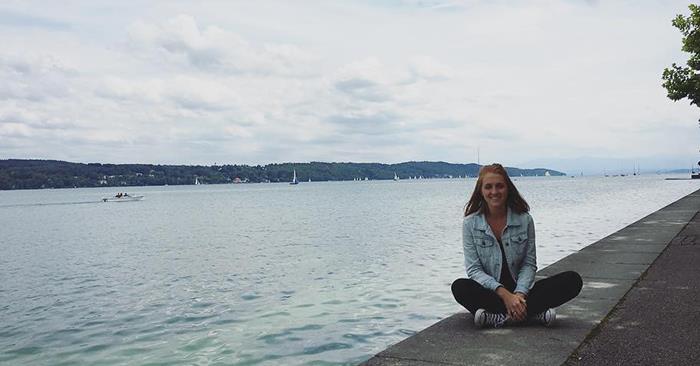 "So far, my experience abroad has been one that exceeded my expectations. I have met so many people from so many backgrounds and it has truly been a humbling and eye-opening experience. The school system is very different over here in Europe, with classes being only once a week and for less time. But I love my classes and they have really helped me expand on my knowledge of the German language and also my level of German. My favorite course is one where we learn a little bit of phonetics and linguistics, to better improve on how foreign speakers can pronounce things correctly in the German language and hopefully lose the accent while speaking. I chose this program because it was in a small city, which I wanted, and all of the courses offered looked very doable. Also, it was easy to navigate the website and the school was very helpful with everything before I even applied! I was also able to be a part of the soccer team comprised of international students – it was a great way to meet so many new people! I could not be happier with my choice of university. Everyone is so nice and helpful and I have so many new friends and connections. The culture is probably my favorite part of studying in Germany. Being in the middle of Bavaria, I have been able to experience how "real" Germans experience things and have also had some amazing food. Being in Germany is also a prime location to travel, which is exactly what I have done almost every weekend of being here. Some places I have traveled to include Poland, England, Switzerland, Italy, Hungary, Austria and many cities throughout Bavaria, and a few outside."
Click here
to learn more about the ISEP programs.