Student Documentary Nets Award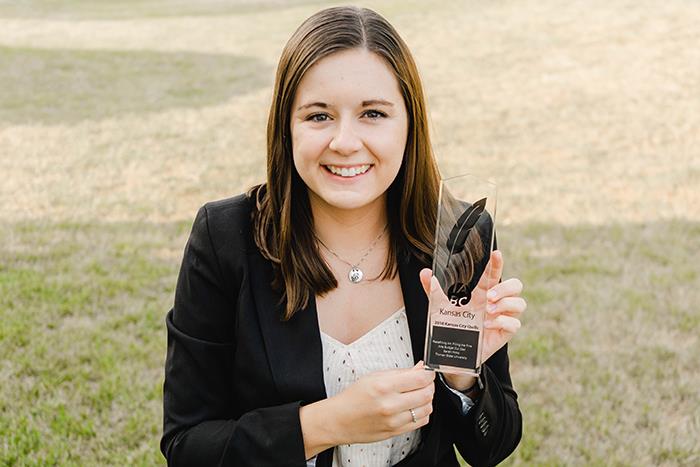 Sarah Hicks ('18) was awarded a Kansas City Quill Award this summer from the International Association of Business Communicators - Kansas City Chapter for her documentary "Redefining Art: Filling the Fine Arts Budget Cut Gap."
Produced for the final project as part of a video production class in the Department of Communication, Hicks' documentary explores the complexities of slashing fine arts program budgets in public and private schools. Her film was judged by communication professionals across the Midwest and scored in the top percentile for her category, earning a Quill.
Hicks completed the Digital Video Production course, taught for the first time in Fall 2017, by Marilyn Yaquinto and Mark Smith. The course will be taught again this fall by Smith.
"I cannot thank Truman's Communication Department enough for allowing me to travel back and forth from St. Louis to produce and direct this documentary," Hicks said. "Learning how to direct a crew in St. Louis on the weekends while editing in Kirksville during the week taught me skills I will use in my industry for the rest of my life."
Hicks also won a first place award for the same documentary in the 2018 Missouri Broadcast Educators Association student media contest.